Mission
More Jobs
Better Lives
Talented people are everywhere -
what they need are opportunities.
---
Summit
Creating
1 Million Jobs
Globally
in developing regions
around the world
Talented people are everywhere -
what they need are opportunities.
When people face challenges and meet them head on, their abilities flourish. The successes, failures, learnings, and accomplishments gained, are all generated into energy to embark upon the next challenge and further growth. However, there are many around the world who are not given this fundamental chance to test their abilities. We at MJBL provide opportunities to young people in developing countries, bring forth their potential, and educate them to become leaders. They, in turn, build businesses and jobs that are deeply rooted in their communities, creating ripples of opportunities and challenges for those around them. Our aid is not a one time action; we commit to creating sustainable, generational impact to advance communities in a fundamental way.
The MJBL Method
Creating jobs and better lives
with young people as
our focal point
We provide knowledge
and concrete skills to motivated youth,
educate them as leaders,
and aid them to create opportunities
and raise the quality of life
for the communities around them.
Initiatives
Educating community
leaders through
our 4 pillars
MJBL aids young people from developing countries by providing them with necessary knowledge
and skills so they can thrive as opportunity-makers for others.
MJBL Scholarship
Program

We provide scholarships and financial aid to undergraduate and graduate students in developing countries, primarily in agriculture, agricultural technology, or business management in Japan. The purpose is to use the knowledge and leadership skills gained in Japan when they return to their communities.

MJBL Apprenticeship
Program

We provide aid to apprentices who want to learn about agriculture and agricultural technology in Japan, so that they may use the knowledge to help their communities when they return. We work in partnership with farmers so they can learn highly applicable skills during the 3 years spent in Japan.

MJBL Farming Mentors
Program

We provide financial aid to Japanese farmers who want to help educate apprentices from abroad. Apart from financial aid, we help create environments and curricula through so each apprentice can grow, and regularly visit them to follow up on their progress.
Core Values
The values that
guide our actions
Our mission is to create lasting change, rather than to provide one time aid.
The following are the unchanging tenets held by each member of our organization.
Be in it together from beginning to end.

If our actions are only surface-level, there is no use in us taking part. We are in it together from beginning to end, with a willingness to learn from one another, so as to create true, lasting change.

Cultivate the potential of each person, region, and country.

Each person, region, and country has their own character, so no uniform solution can bring forth their potential. We create unique, personalized approaches to tap into each of their strengths and talents.

Create practical learning opportunities that can be replicated.

We provide each individual in our program with practical, necessary knowledge and experiences so that they can recreate them easily when they return to their countries and communities.

Practice transparency and raise the standard for social businesses.

We are open with all stakeholders about the funds we receive from individuals and companies, as well as our activities and impact, so as to create a new, higher expectation for social businesses.

Dream big with those who share in our values.

We work in unison with youth, entrepreneurs, and organizations that want to create the same future we do, sharing our strengths, knowledge, and assets to make our vision reality.

Act towards a world in which humans and the planet coexist.

The earth we live on provides us with the resources we need to survive. We engage in initiatives that highlight and allow for an appreciation of those resources and seek balance as we protect them.
Brand Identity
Cultivating young challengers for generational change.
---
About our logo
Our logo symbolizes our mission to spread ripples of opportunities and challenges from one individual to another, affecting communities and countries with the power of our passion and motivation. Ultimately, we hope to create a positive impact on as many lives as possible.
---
About our brand colors
Our brand colors are inspired by the dramatic vistas seen in the Himalaya Mountains in Nepal which were the origins of our activities.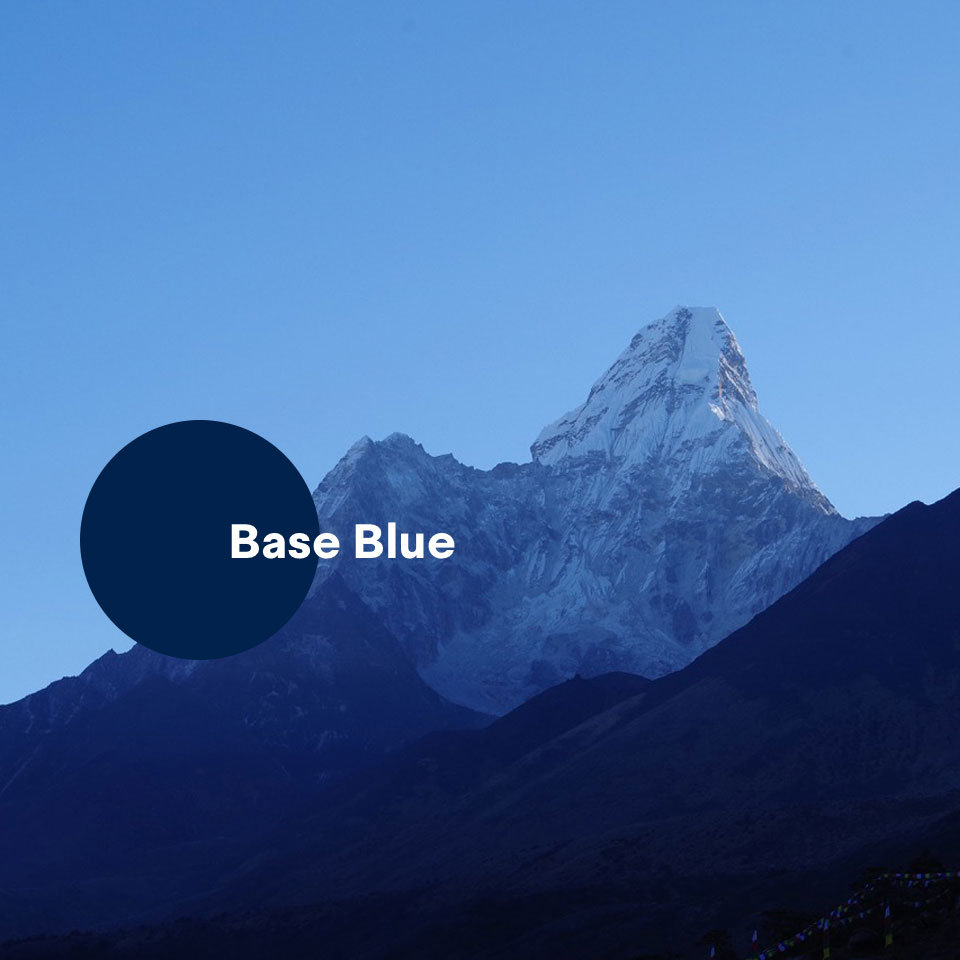 Base Blue
Inspired by the shadows and cool hues of the base of a mountain. Dark blue is often associated with stability, intelligence, and trust.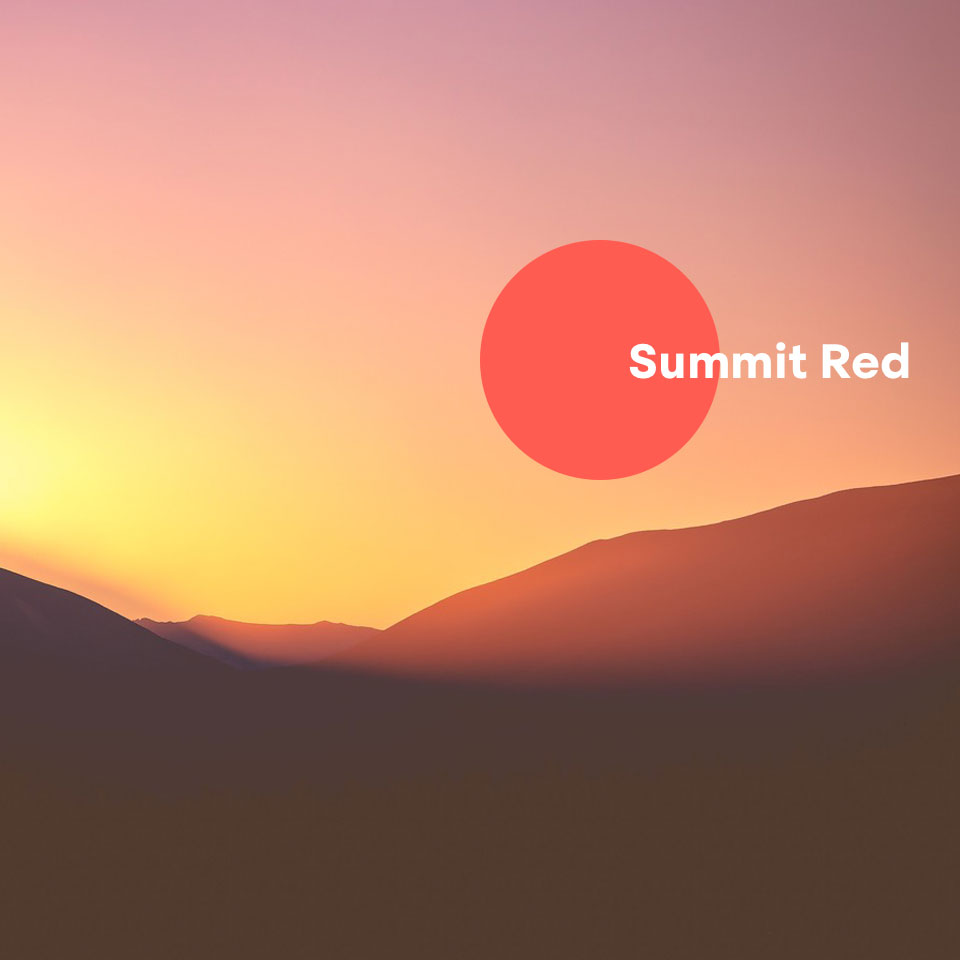 Summit Red
Taken from the dramatic colors of the dawn sun hitting the peak of a mountain, this color symbolizes the the summit we aim for as an organization.