Challenges for Women in Agriculture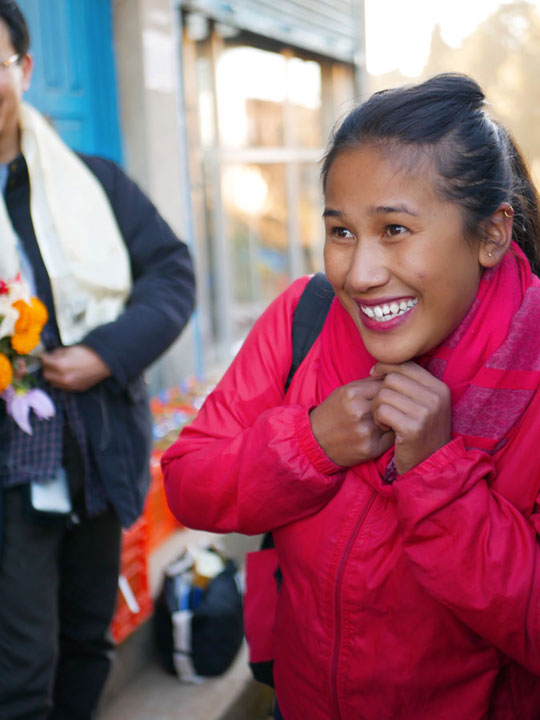 MJBL's first program participants beginning their journies in April are 57% women. They come from Nepal, Afghanistan, and Bangladesh and are the daughters of farmers, PhD candidates, and above all, dedicated to contributing to their come countries' development through their training and studies.
"I am the daughter of a farmer and take pride in it", states Shahansila Zimba Lama. "I have the desire to be a self-sufficient, successful farmer." As an MJBL Apprentice, she aims to produce organic fruits and vegetables upon her return home.
Farming in any area of the world entails a great amount of work and hurdles to overcome, but these barriers are made even more complicated by gender and regional-specific issues. According to FAO, most fiscally active women in developing nations work in the agricultural field. However, women face unique disadvantages such as lack of agricultural education and training, adequate working conditions, wage gaps, marketplace discrimination and land-owning rights.
"WOMEN COMPRISE ABOUT 43 PERCENT OF THE GLOBAL AGRICULTURAL LABOUR FORCE AND OF THAT IN DEVELOPING COUNTRIES, BUT THIS FIGURE MASKS CONSIDERABLE VARIATION ACROSS REGIONS AND WITHIN COUNTRIES ACCORDING AGE AND SOCIAL CLASS. WOMEN COMPRISE HALF OR MORE OF THE AGRICULTURAL LABOUR FORCE IN MANY AFRICAN AND ASIAN COUNTRIES, BUT THE SHARE IS MUCH LESS IN SOME." THE ROLE OF WOMEN IN AGRICULTURE, 2011
Roles are constantly evolving alongside transforming social, environmental, cultural and economic conditions for women around the world, especially for those in developing countries. In order to tackle the complex challenges of improving gender equity in agriculture, it is essential to plan and carry out programs that address the fundamental differences between men and women in the field.
Samjhana Lama of Kakani, Nepal, another MJBL Apprentice, has the dream of helping those who lack a proper education in agriculture. "After I (complete training in Japan and) return home, I have decided to share what I learned and new skills with my community's people," she says. "I want to also utilize that knowledge on my own land. I hope I can inspire and motivate youth and other people who love agriculture."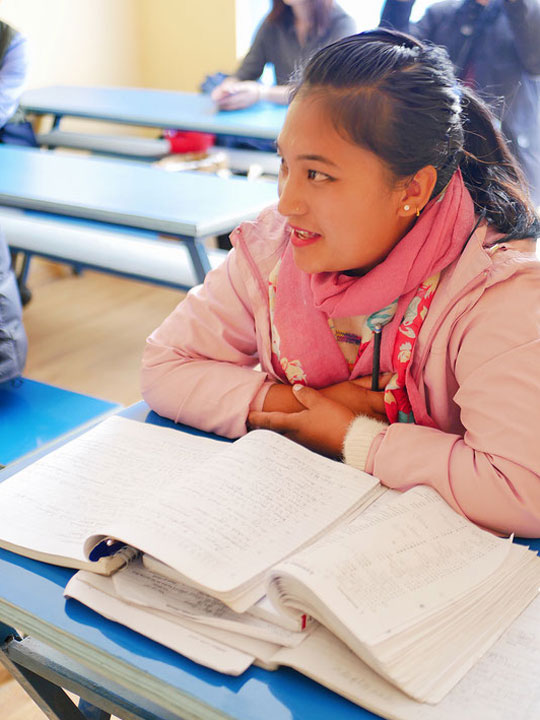 Despite that in developing countries, women work on average 12 to 13 hours more than men and their contributions are unrecognized or underpaid (UN Women/World Bank, 2015), more and more women are turning to careers in agriculture due to the migration of men to cities in search of paid work. Our scholarship program and apprenticeship program support women of different paths and offer them chances to improve their lives at home with gainful employment that lifts their home communities. MJBL is determined to help them contribute to the world's food system in meaningful and productive ways and empower women to face economic, environmental and social concerns.