Dreams of a Strawberry Farm-Attached Restaurant
Because of the COVID-19 pandemic, Japan has placed restrictions on the issuance of new visas, and foreign technical intern trainees have not been able to enter the country. Among those waiting patiently for their chance to enter Japan is Shahanshila, who was accepted as one of MJBL Foundation's first apprentices. With ample time to catch up, we checked in with Shahanshila at her home to ask her about her background and feelings about her current situation.
Shahansila is from Kakani Village, about two hours north of bustling Kathmandu, Nepal. From a young age, she helped her family grow a variety of fresh produce such as strawberries, radish, corn, and green beans. "I'm proud to know that my community is known for its strawberries," she says.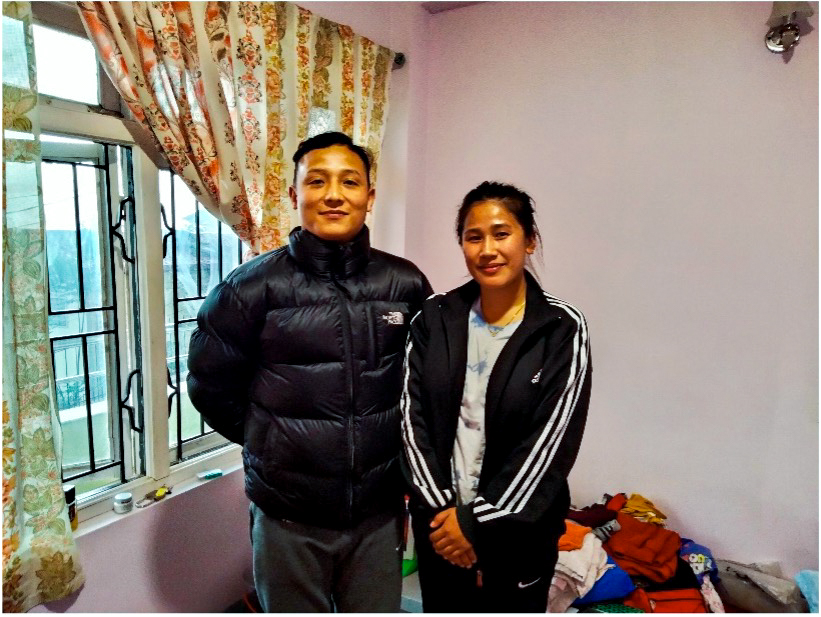 In high school, the dynamics of her family changed, and in a single-mother household, life became harder. Although she had lost the desire to go to school, her mother insisted she go to college. While studying, Shahansila found work in an NGO, and although her mother would have preferred that she continue her studies, she was pleased to find her daughter had discovered decent work, and Shahansila decided to take a leave of absence to work.
Shahansila was on her own, away from her parents and for the first time since getting her job, she found herself living in a rural area. "It was my job to teach the women in the village how to grow vegetables in their fields and keep chickens at home. I also organized seminars for pregnant women about getting proper nutrition," she remembered with a smile. "However, the reason I worked hard to the point of tears was the pressure and expectation of my mother to send my little brothers to school. The work was hard, but I felt joy in supporting my family."
During that time, a devastating earthquake struck Nepal in April 2015. Many of the houses in Kakani Village had been built using simple methods in which stones were piled up and hardened with soil, so most of them, including Shahanshila's parent's house, were destroyed. Following the ruin, Shahanshila's family also took out a loan and rebuilt it into a new house, but the repayment is still unfinished.
Despite the hardship, Shahanshila had a fateful encounter with her current husband, who was a cook at the restaurant she used to offer seminars for work. "As we got to know one another, I realized my husband grew up in a similar family environment, and we immediately felt a kinship to each other," Shahansila said. "I thought he would be able to take good care of me, but I couldn't bring myself to get married because of my fears of being abandoned. When I confided in my husband, he simply told me, 'I'll wait until you're ready.'" In March 2020, they were wed.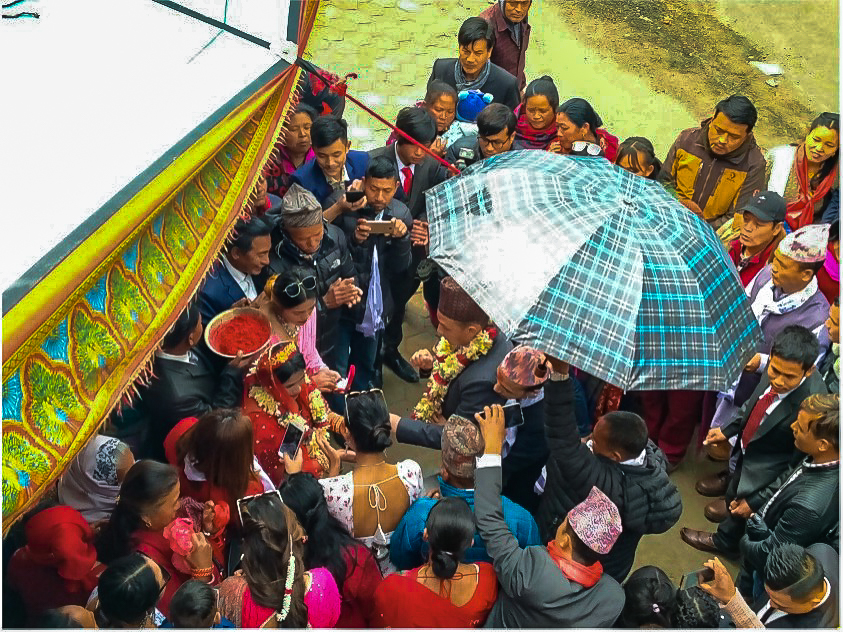 Anticipating the opportunity to come to Japan as an MJBL Apprentice, Shahansila quit the job her mother had previously praised her for finding and is now living off her husband's income. After five years of experience at a Chinese restaurant in Kuwait, her husband was able to find work at a three-star hotel in Kathmandu. However, the pandemic has significantly reduced the number of tourists coming to Nepal, and Shahansila's husband's monthly salary is not as high as before. Even in Nepal, couples living in urban areas have difficulties affording to live.
Amid these struggles, the couple still holds on to their dream. "After training as an apprentice in Japan and learning strawberry cultivation techniques, I'm thinking of buying my own land in Kakani village. Together, our dream is to open a restaurant with strawberry fields. I would like to have customers pick fresh strawberries in the field and use them to make delicious foods in our restaurant." She smiles, "Of course, it will be my husband who does the cooking."