Entrepreneur Mindset Tips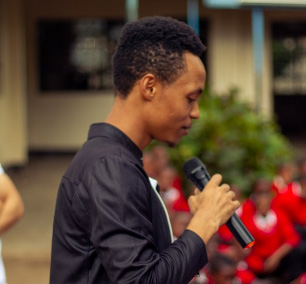 When Issa, an MJBL Scholar, went home for spring break, he had no idea that he would be spending the spring/summer semester of his first year of graduate school in Tanzania, away from the Tokyo University of Agriculture.
As the COVID-19 pandemic began to ravage the globe, international travel and immigration regulations became subject to irregularity and complete shutdowns, leaving Issa unable to return to Tokyo to attend classes close to campus.
Luckily, with all courses moved to an online platform, Issa has been able to continue his studies without interruption or delay, and as an unforeseen benefit of being unable to reenter Japan, Issa was able to conduct relevant field research close to home on the tea industry near his hometown of Arusha.
But Issa is not only an agribusiness student; he is also an aspiring entrepreneur with business activities already taking off on the ground. As he studies the mechanisms of the work of agriculture, Issa also intends to run his own business with ideas routed in agricultural processing and Tanzanian tourism. Through his business, Issa will not only be able to support himself but also offer valuable employment opportunities for the people in his community.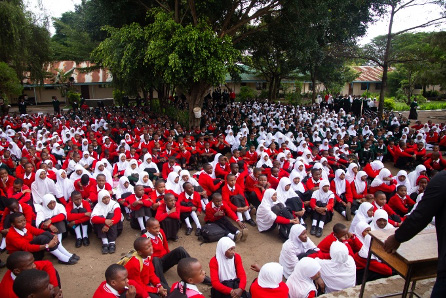 As an ambitious entrepreneur, Issa has his own ideas about how to become successful. Coming from a less-advantageous background, he also utilized his time in Tanzania to visit public schools and speak to students who come from similar circumstances about how to overcome their challenges to do anything they want. While he had many things to teach them about his journey from their position to a student in Japan to an entrepreneur, we want to share a few of them here:
CHALLENGE YOUR ASSUMPTIONS
"I taught the students to challenge every belief they hold, their culture, and to learn to ask the right questions. There are so many cultural beliefs and societal doctrines that need to be questioned in order to have an equality of opportunities for everyone regardless of their gender, color, ethnicity, or religious beliefs. Furthermore, I think students should be on the frontline to question the limitations that were set by society, such as why are some things said to be impossible and why is our situation the way it is?"
FIGURE OUT YOURSELF
"I wanted to focus on giving students a foundation on how to figure out which of their unique talents are worth developing because it is hard for public student teachers to recognize each student's potential, due to a large number of the student population. Therefore, it is important for students themselves to figure out who they are and what they want to be in the future. Students should think of what it is that they can do easily and whether or not society would be willing to pay for that talent."
BE HUMBLE
"I encouraged students to be open-minded and to learn from their teachers and other students. I think it's important for people to assume that their teachers, as well as other students, know something they do not. It has been my personal experience that whenever I become arrogant, I lost a valuable opportunity to learn. This is because arrogance comes from the assumption that what we do not know is not as important as what we already know."
MAKE SMART GOALS
"I gave lessons on how they could set goals, divide their goals into smaller achievable goals, and have clear deadlines I tried to teach them how setting goals can help them change their lives drastically. Goals help them by giving their minds something to aim for, and goal setting gives them a target and hence enables them to focus on important issues."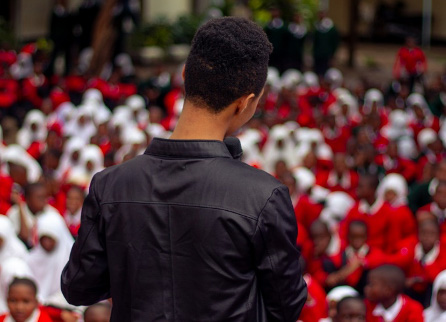 For Issa, the opportunity to talk to students who stand where he used to gave him a sense of spiritual purpose, a chance to inspire others, and a personal reminder to stay humble. Young entrepreneurs like him have the ability to not only change the lives of others and improve communities through employment opportunities but also through the work done to inspire others to do the same.