First meet-up of strawberry farming mentors
In July, we visited Ms. Shahansila and Ms. Shuvalaxmi, Nepalese trainees at Suzuki Strawberry Farm in Utsunomiya City. We were relieved to see them concentrating on taking care of strawberry seedlings, which is main work of the season.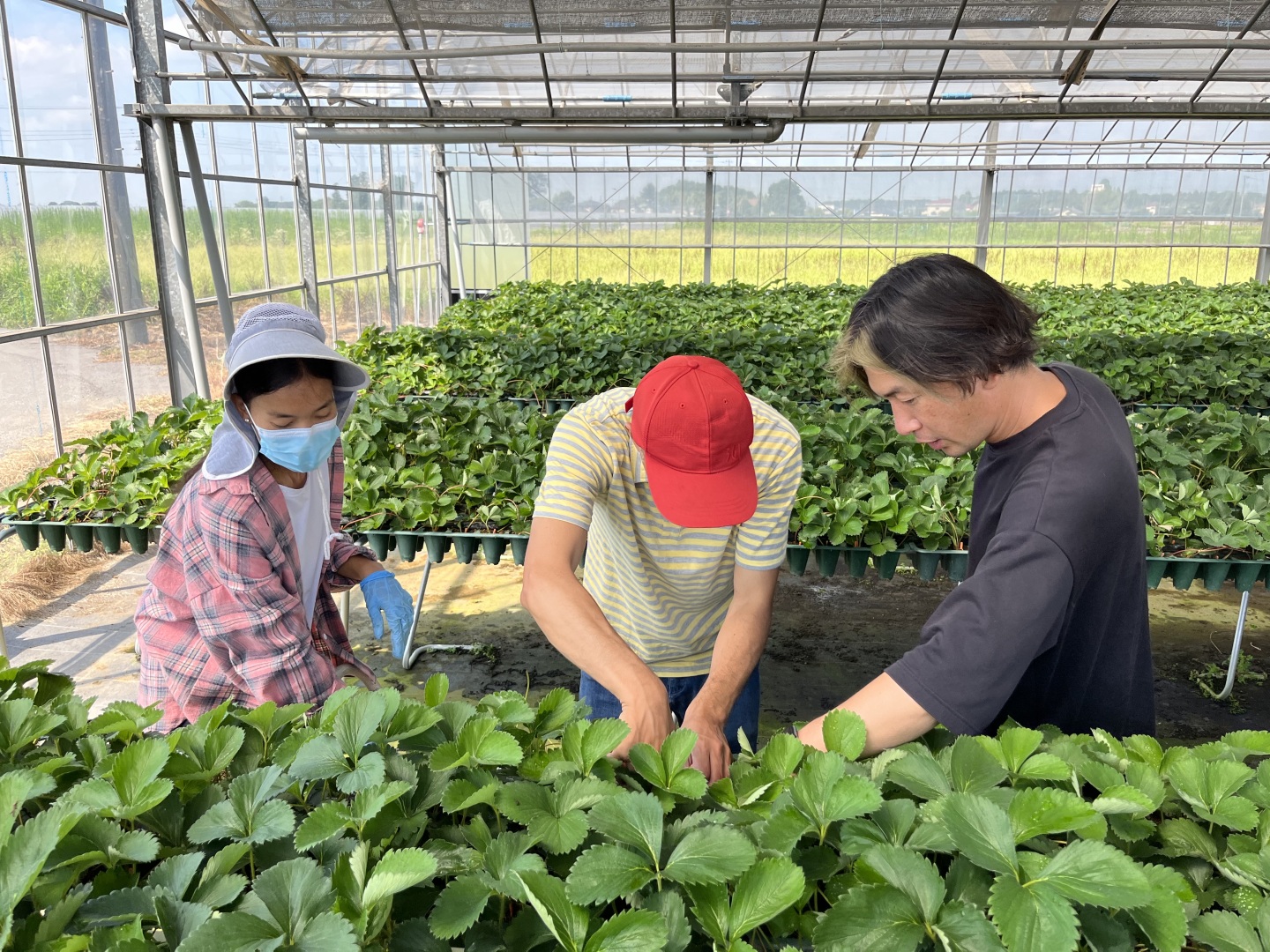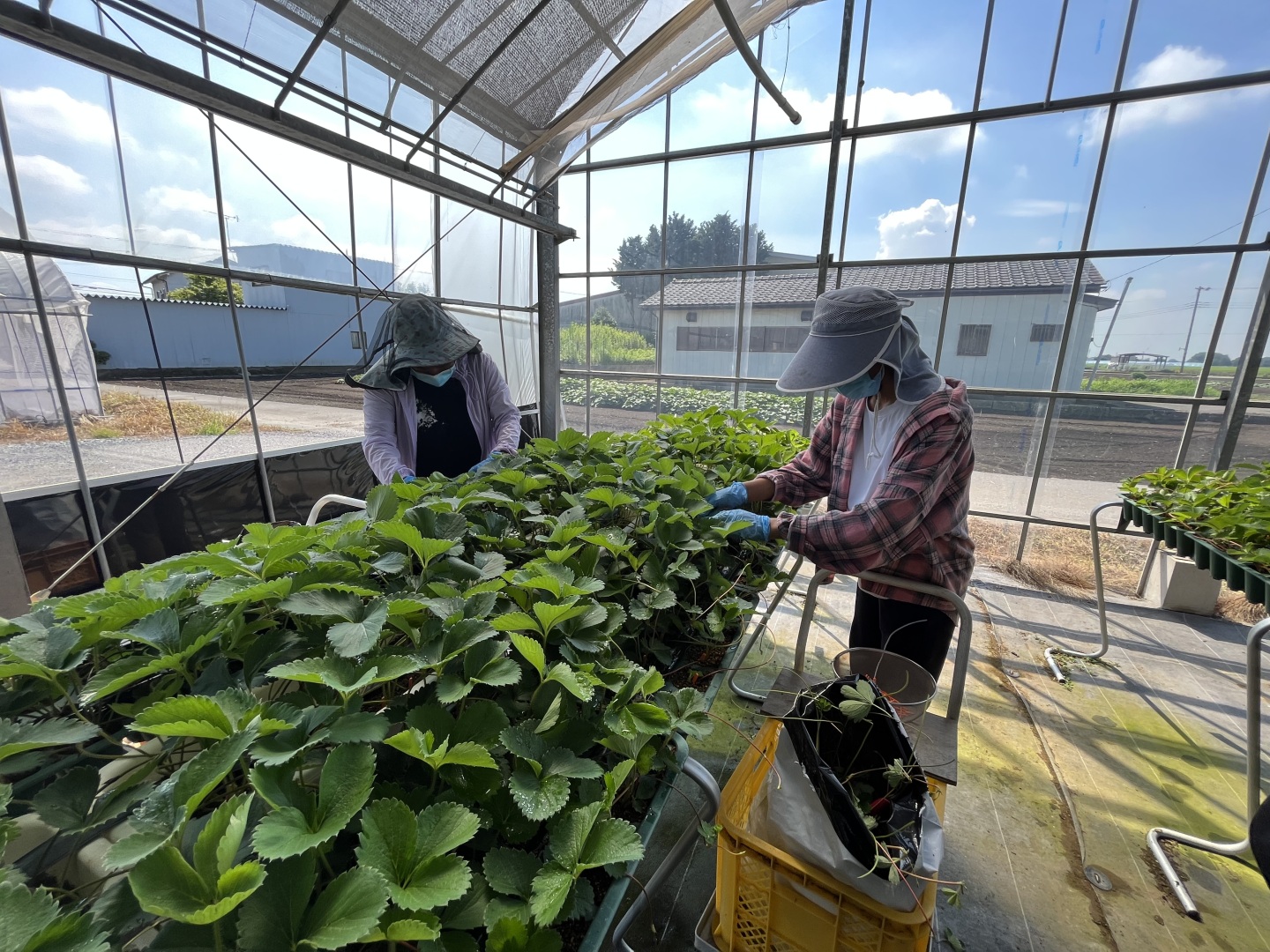 The main event of the day was, as the title of this blog, "the first meeting of the strawberry farming mentors."
We visited the fields of "forcing culture at highlands," in Nikko with members of Suzuki Strawberry Farm in Utsunomiya. Mr. Okazato is a strawberry farmer based in Namegata City, Ibaraki Prefecture, but raises seedlings in Nikko City, Tochigi Prefecture.
"orcing culture at highlands" (called "Yamaage cultivation" in Japanese) is a cultivation method that seedlings are raised in cool highlands in  summer, and then returned to flat ground in autumn and winter to bloom.
The number of strawberry farmers who cultivate strawberries in this method has decreased, so Mr. Suzuki came up with the idea of visiting Mr. Okazato in the precious seedling farm.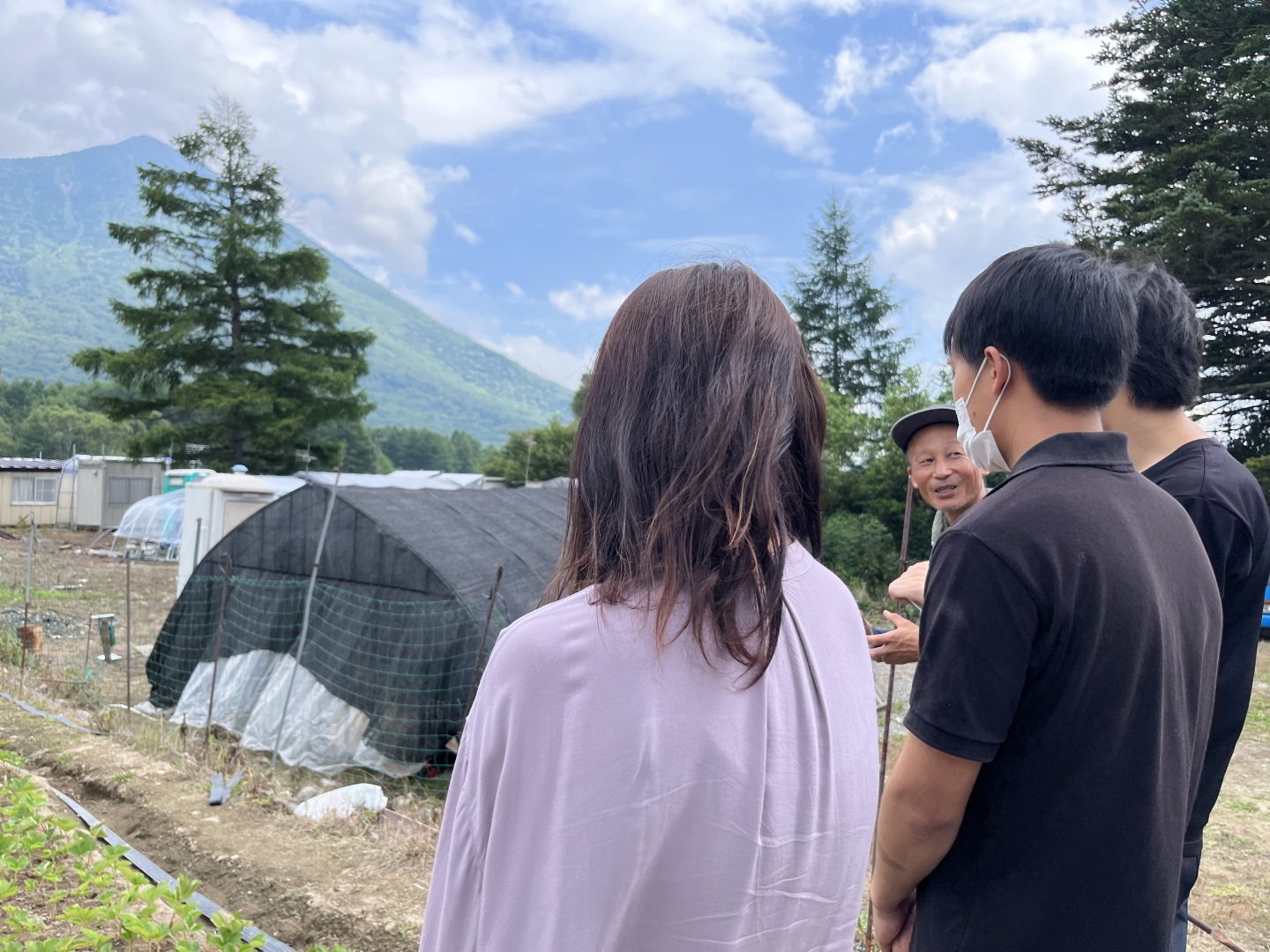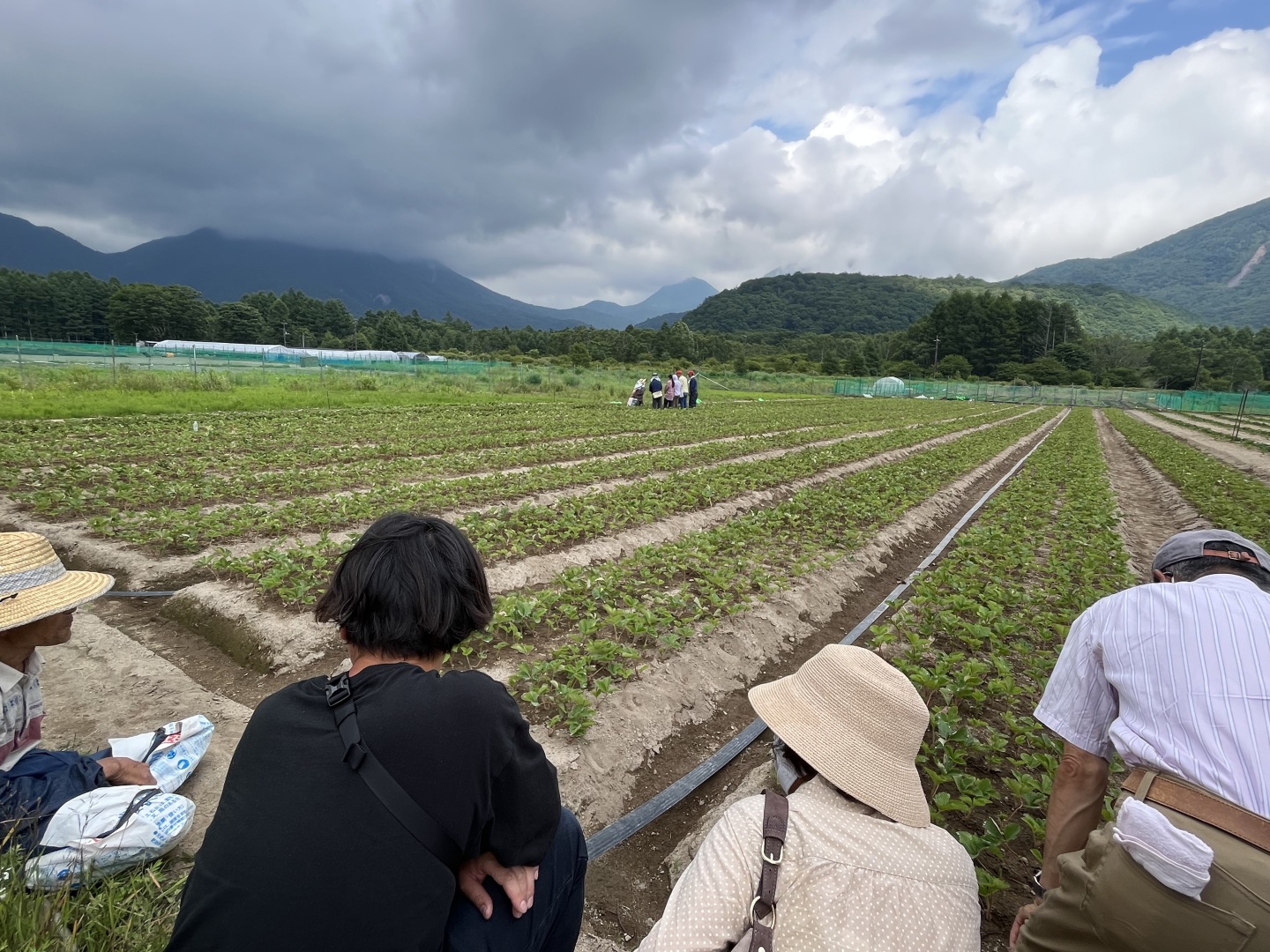 Mr. Keisuke Suzuki, the representative of Suzuki Strawberry Farm brought his parents and all the staff members including Ms. Shahanshira and Ms. Shuvalaxmi with him from Utsunomiya.
At Mr. Okazato's field in Nikko, Mr. Katsumi Okazato, the representative, his parents, and Mr. Dinesh and Mr. Ram welcomed us. While Mr. Suzuki and Mr. Okazato were having conversation about various things such as communication with trainees and cultivation methods……
The four trainees and the MJBL staff were having a lecture on how to take care of the seedlings by Mr. Okazato's mother with the actual field training!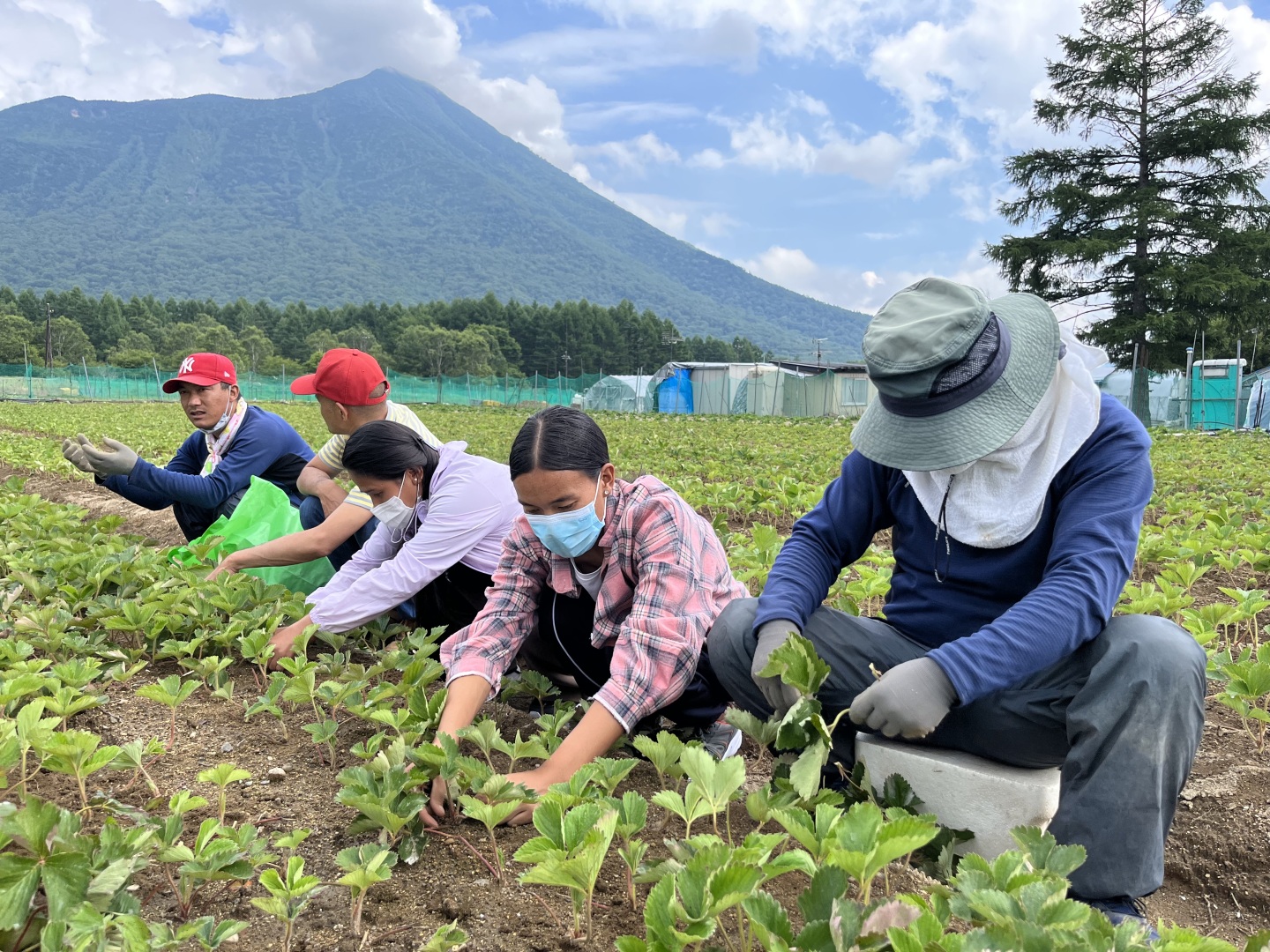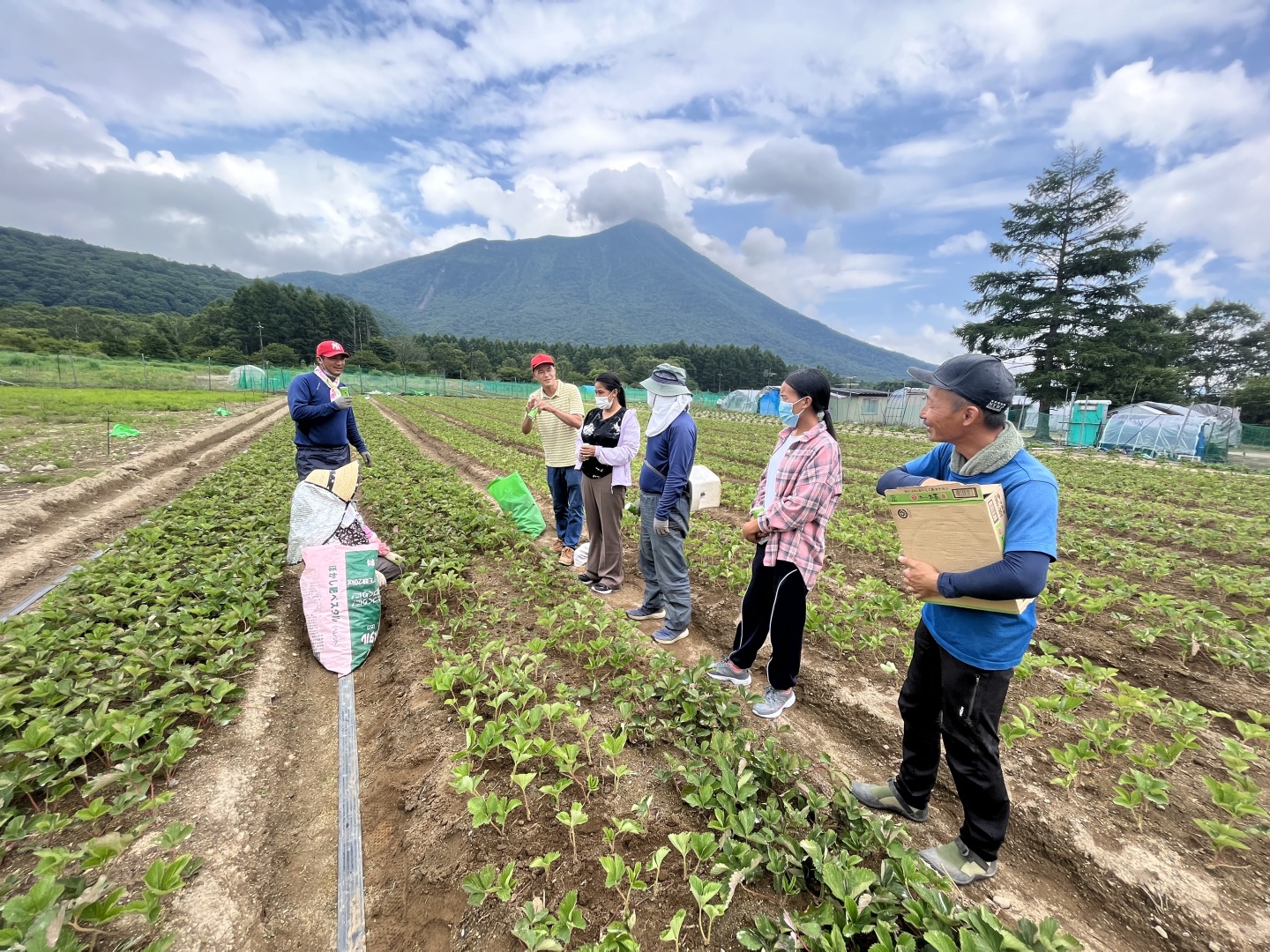 All the trainees seemed to have had lots of fun meeting each other for the first time since they left Nepal.
Thank you very much Mr. Okazato for welcoming us to the farm in the beautiful nature of Nikko, and also thank you to everyone of Suzuki Strawberry Farm for enjoying the tour with us!