Indian trainees visiting the governor of Kumamoto Prefecture
MJBL's project in Kumamoto Prefecture is the "Grant Program for Farmers who train Technical Interns".
In 2020, we visited there and advertised for this program with the cooperation of the Kumamoto Prefecture, JICA Kumamoto and the Kumamoto Agricultural Corporation Association.
As India's population continues to grow, the country is encouraging many young people to work overseas. Kumamoto Prefecture is one of the leading production areas for agriculture in Japan and JICA Kumamoto promotes Japan-India exchanges. The MJBL aims to create jobs and stabilize income in developing regions and rural areas. This is how our Kumamoto-India program started.
Mr. Popat and Mr. Yogendra, technical intern trainees from India, who entered Japan in May 2022, paid a courtesy call to Mr. Kabashima, the governor of Kumamoto, with Mr. Takamoto of the Takamoto Nosan as the first Indian technical intern trainees in Kumamoto Prefecture.
The conversation between Governor Kabashima and the trainees was featured on a news program in Kumamoto Prefecture. (Watch Japanese TV news here)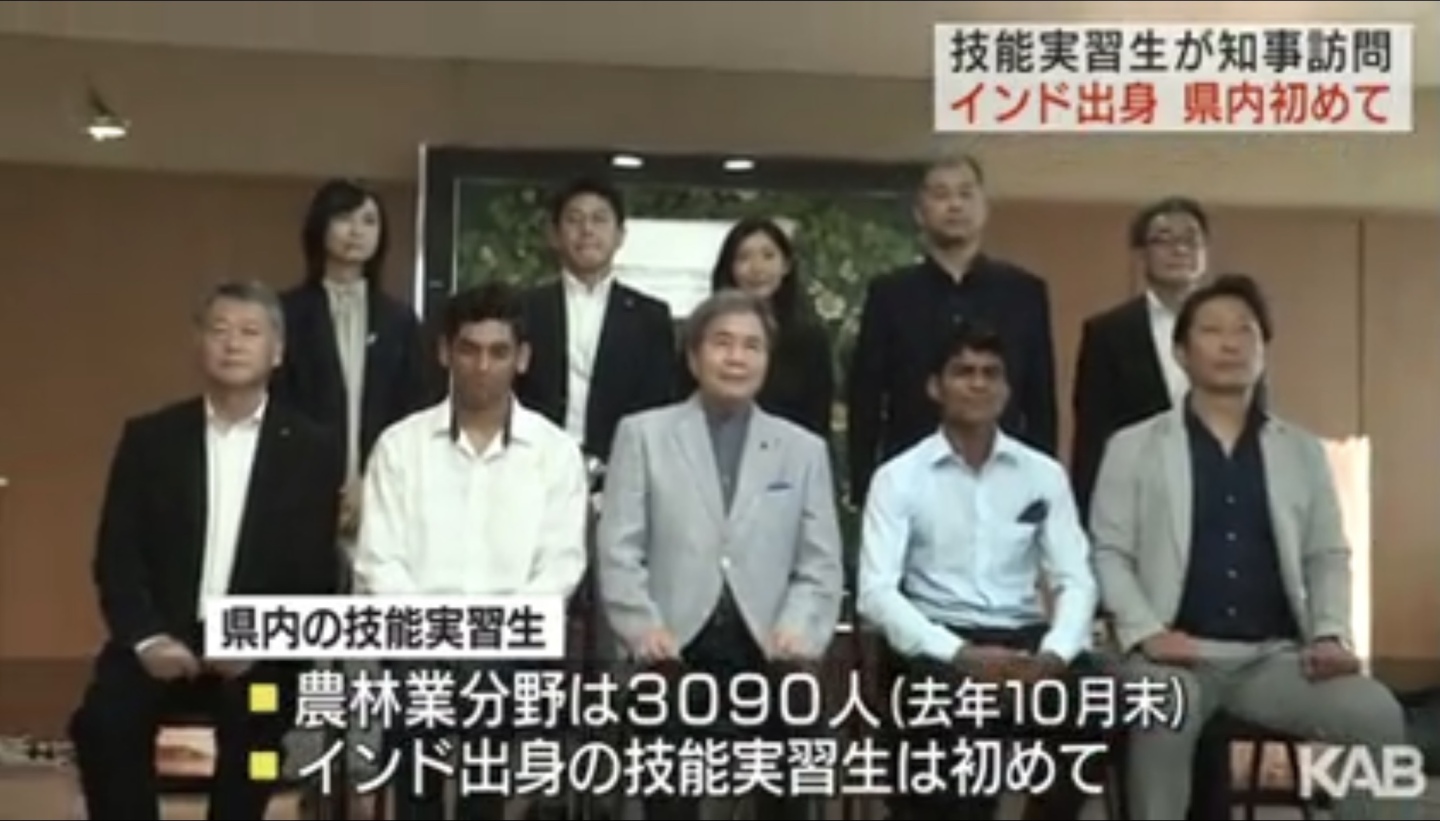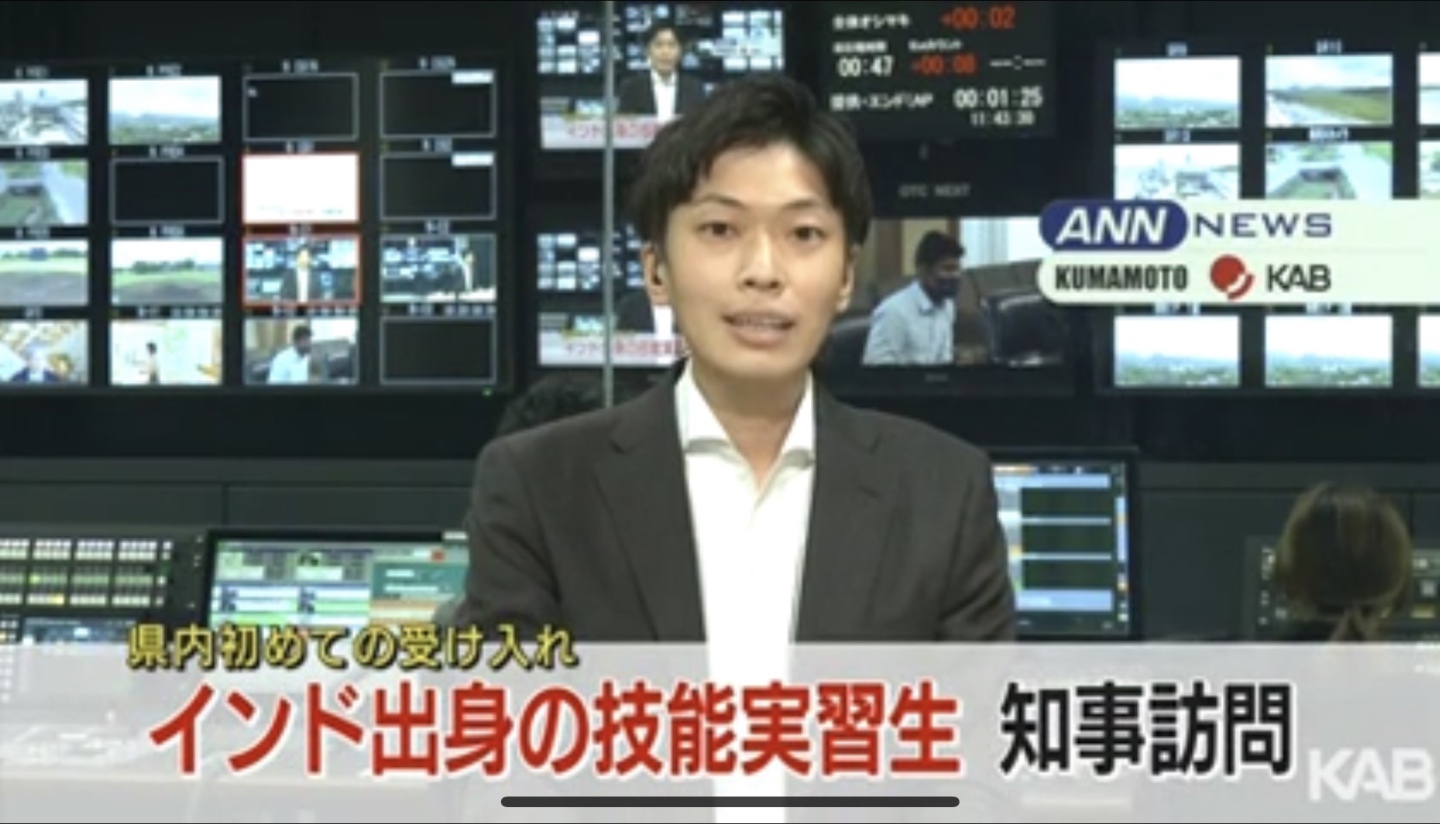 The trainees' family members were very happy to hear the news and it also motivated other future trainees in Lohia corp in India to work and study harder.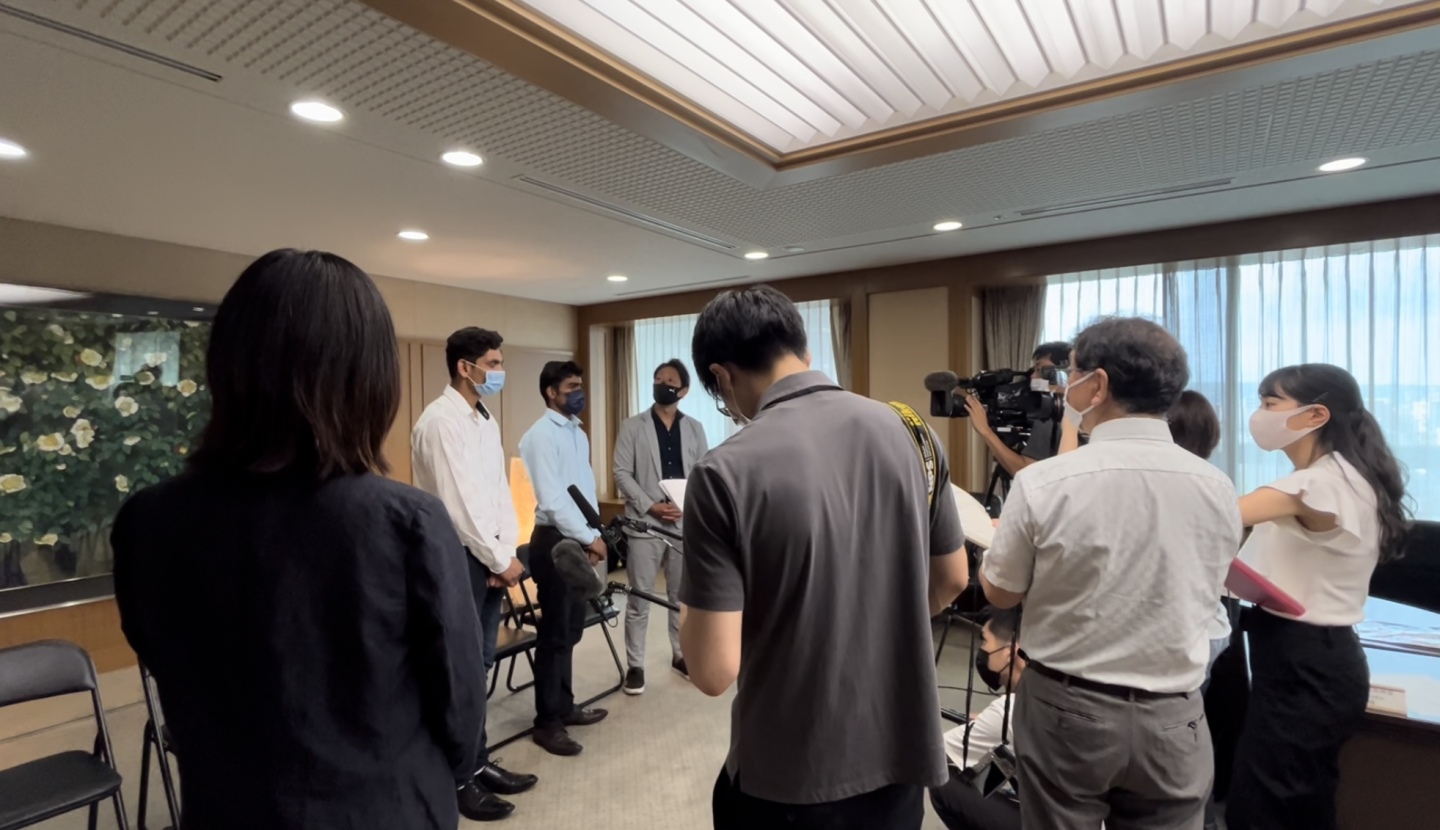 We appreciate JICA Kumamoto for creating this memorial opportunity.
Also, we would like to thank Mr. Takamoto who trains the trainees on a daily basis and attended the courtesy call with them. MJBL will continue to support them working at the mini tomato farm!