Although the first participants of MJBL's technical internship program were scheduled to come to Japan earlier this year, lockdowns and travel restrictions caused by COVID-19 delayed their plans. All our technical interns are from Nepal, where about 419k people have been infected and 812 have died (Ministry of Health and Population). The comparatively low number of fatalities can largely be attributed to the swift and ongoing lockdown of the country.
While citizens in other countries have found #StayHome initiatives to be a necessary but less-than-entertaining effort, our technical interns, namely Dinesh, has been anything but bored during these times.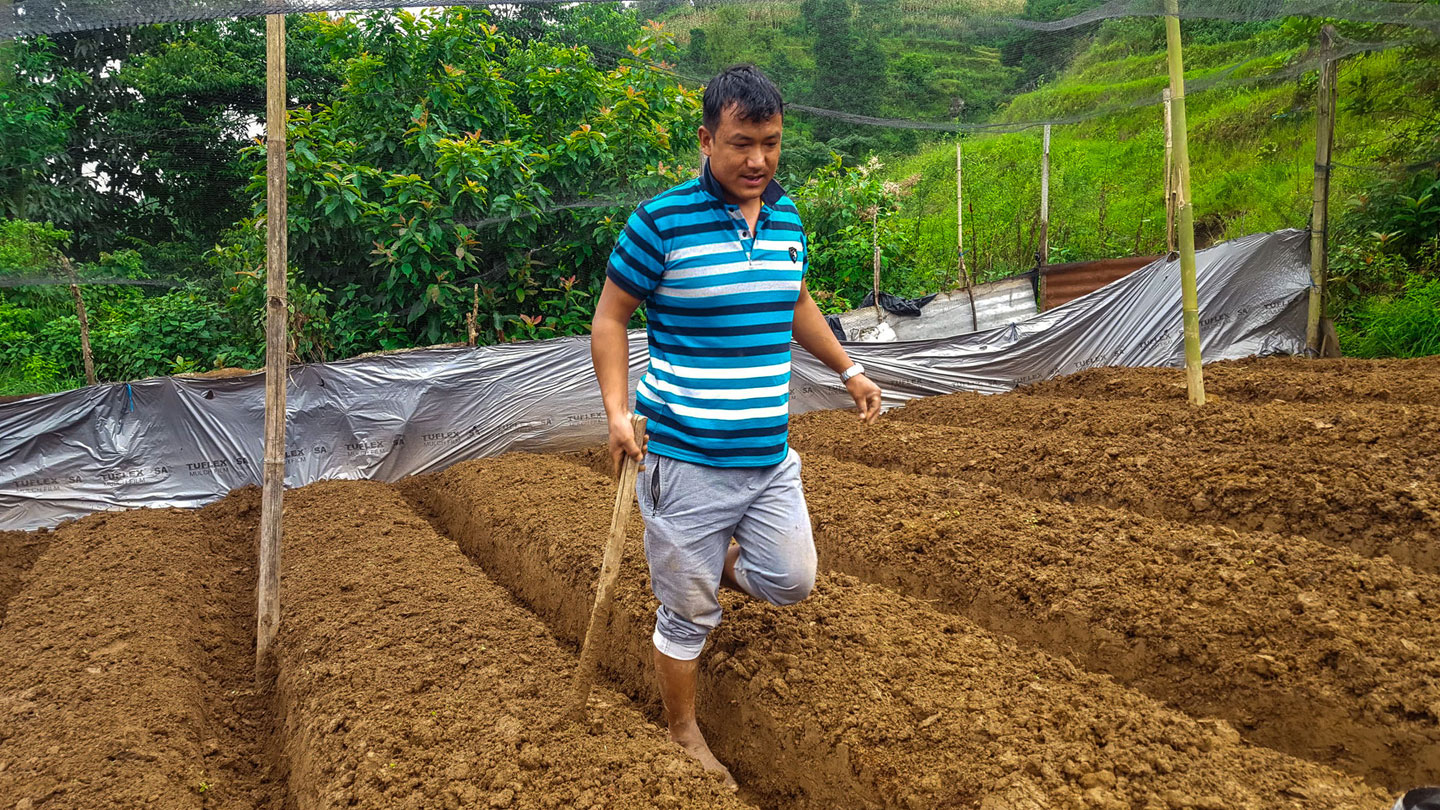 Dinesh was accepted as an MJBL technical intern last year and began taking Japanese classes immediately in order to satisfy the language requirement for acquiring the technical internship program visa. When we saw him last, in November 2019, Dinesh was already holding basic conversations with his peers, practicing Japanese manners, and learning to read kanji, or Chinese characters. While formal Japanese classes have finished, Dinesh has maintained his Japanese speaking ability through weekly video calls with MJBL staff where he shares his concerns about the visa process and updates about his daily activities.
Before even applying for the MJBL technical internship program, Dinesh was a strawberry farmer. It is largely a family endeavor that he continues to put great effort into. In Mid-August, Dinesh began the process of planting new strawberry plants.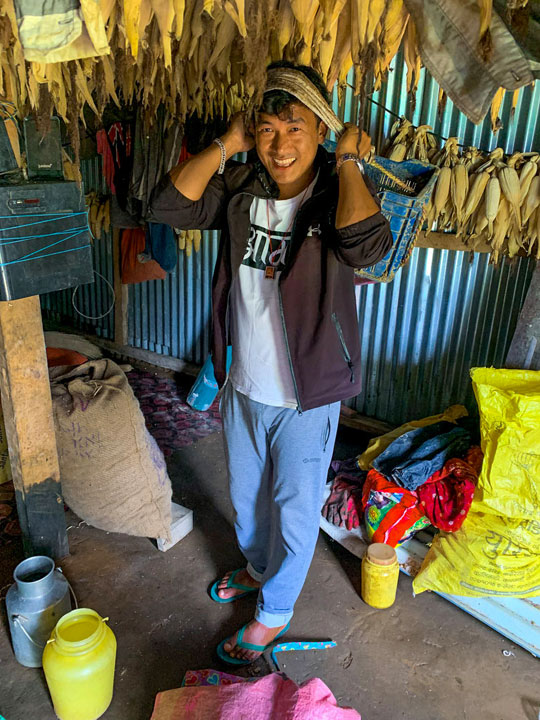 "During the process of planting new strawberry seedlings, the farming space was filled up with useful mud and organic fertilizer," says Dinesh. "From the second week of the growing process, I began removing unwanted weeds and white grubs from the space. Then, the seedlings, taken from mother plants and grown in polytene bags, were transplanted at end of the month.
"During September, we added some extra fertilizer and removed weeds. We also installed proper irrigation. Nowadays, we are doing the same as in September, including covering the plants with plastic nets to prevent damage caused by birds."
Dinesh spends plenty of time with his family through farm work and the ongoing pandemic. He also wrote a speech about his family, mainly about his wife, to practice his Japanese, and the love he feels for them was evident. "Other than that," Dinesh adds, "my days are spent with my daughter doing household chose and other work in the field such as planting garlic, onions, radishes, spinach, etc."
While we know Dinesh is eager to come to Japan to begin his technical internship and gain valuable skills and leadership abilities that can be used at home and in his community, we are glad he is spending the Nepalese lockdown comfortably, healthily, and (most importantly) happily with his loved ones.