Kicks Off its Scholarship Program
The More Jobs Better Lives Foundation (Shibuya, Tokyo | Representative Director: Yoichi Wakayama), which aims to foster an interest in agriculture in developing countries and regions, will begin supporting three international students as its first Scholarship Program participants from April 2020. The program offers financial aid to undergraduate and graduate students pursuing an education in an agriculture-related subject. Before the program formally begins, the organization will hold a Welcome Ceremony and Gathering for the three students on Thursday, January 16, 2020, at Nataraj Indian Restaurant located in Jingumae, Shibuya.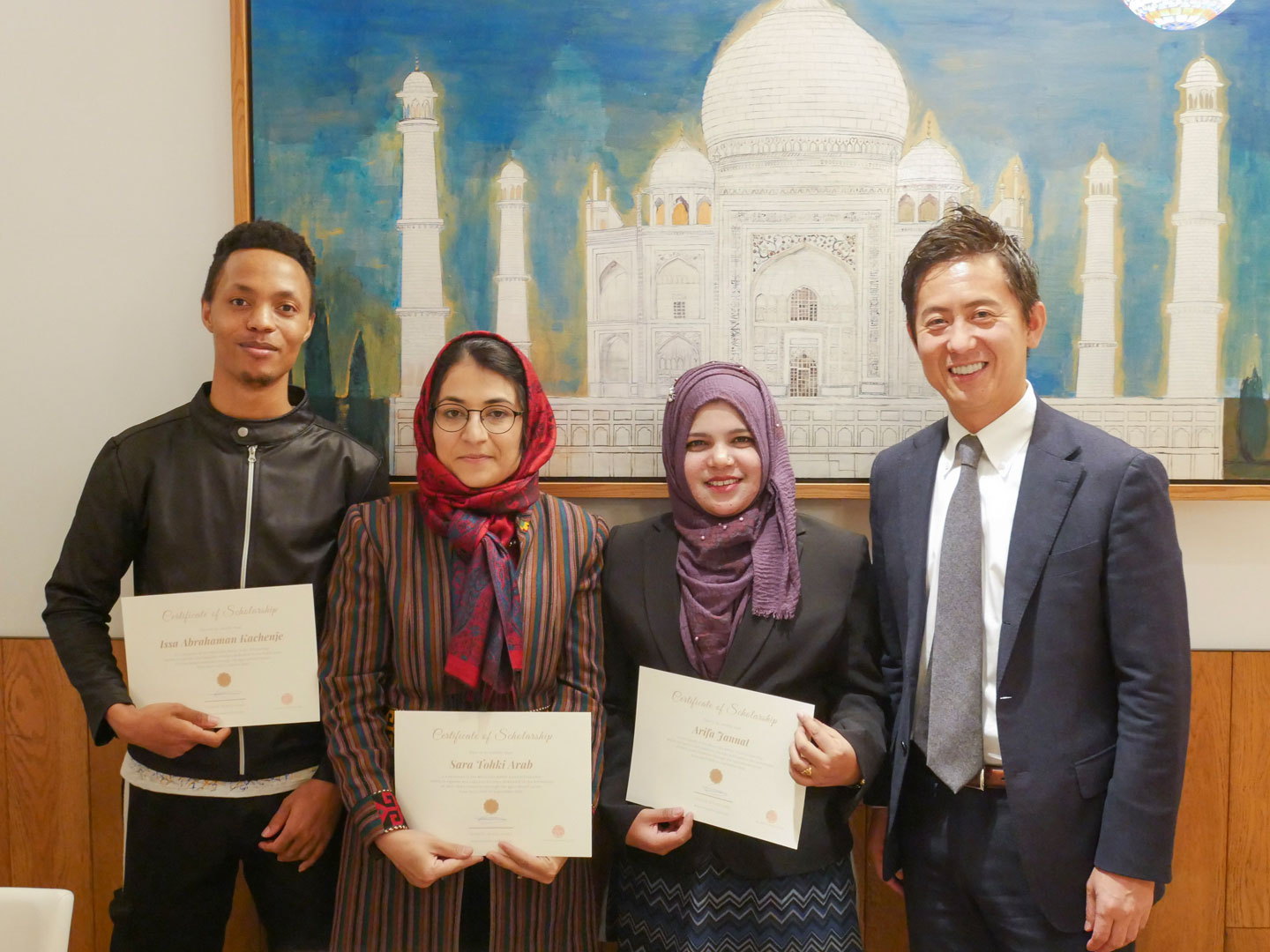 The MJBL Foundation was established in 2018 for the purpose of raising interest in the agriculture industry in developing nations, starting with Nepal. For developing countries, agriculture is indispensable for economic expansion. The organization believes that agriculture makes the best of land usage and creates jobs, while at the same time making the finest products that leverage the characteristics of the place those products are produced. MJBL also actively supports people from developing countries in Japan so that they can acquire agricultural skills and knowledge and bring them back to their home countries to be shared with others.
The Scholarship Program is one of MJBL's ongoing activities and supports privately funded students who are from developing and engaged in agricultural research and/or studies. While these students deepen their own research and exchanges with the Foundation, the program aims to promote scholarship students as an excellent source of human resources who will later take on leadership positions in and seize opportunities for the betterment of their home countries.
These three selected students, including a first-year Ph.D. candidate from Afghanistan, were selected following a careful screening of their credentials and a final interview after an open application process that began in September 2019. The selection criteria focus on the three points of (1) being from developing countries, (2) being a privately funded international student with a bachelor's degree at a University or graduate school in Japan, and (3) wanting to contribute to agricultural research and agribusiness. Under the condition of submitting a monthly report detailing the progress of their research, these students can receive payment from the time of acceptance until they obtain their degree from their current academic institution.
On January 16th, the "1st MJBL Foundation Scholarship Program Social Gathering" at Nataraj Indian Restaurant located in Jingumae, Shibuya on January 16th, and will include a ceremony to bestow upon each scholarship student a certificate of acceptance from the Foundation's Board of Trustees.
If you would like to cover the MJBL Foundation's First Scholarship Social Gather, please contact us using the information below.