Nepalese Interns Arrived in Japan part 2
Following Ram and Dinesh, Shahansila and Shuvalaxmi, strawberry farmers in Kakani Village in Nepal made it to Japan finally.
On the day of their assignment, I couldn't take pictures because I had so many things to do, for example, registering resident card, opening a bank account, shopping for daily necessities, and buying bicycle for them.
This is a picture of Ms. Shahansila and Ms. Shuvalaxmi with Mr. Suzuki, President of Suzuki Strawberry Farm, which I took after one month of the assignment day.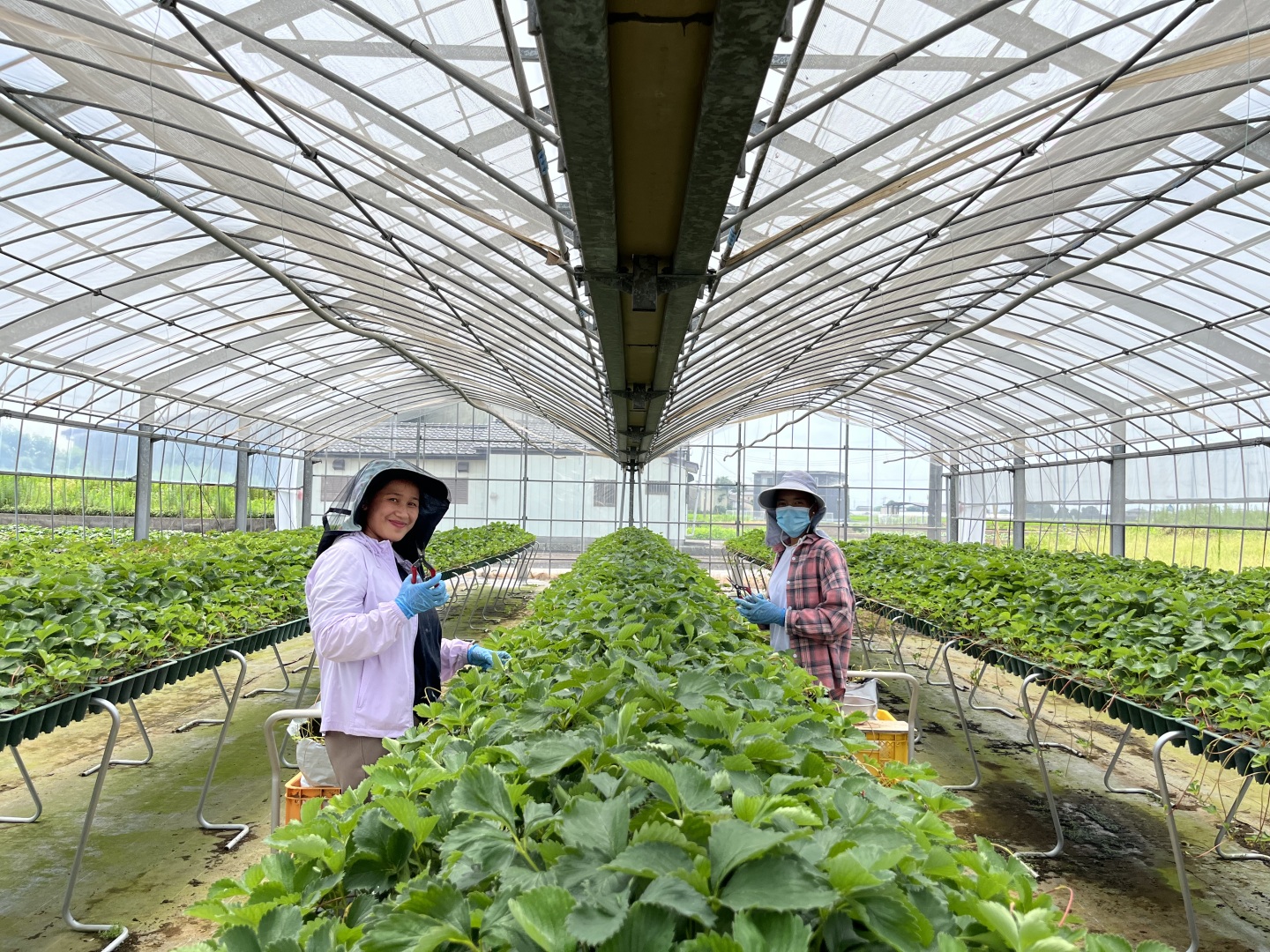 The harvest season is already over, so they were working on raising the seedlings now. They silently concentrated on the work with staff of the Suzuki Strawberry Farm.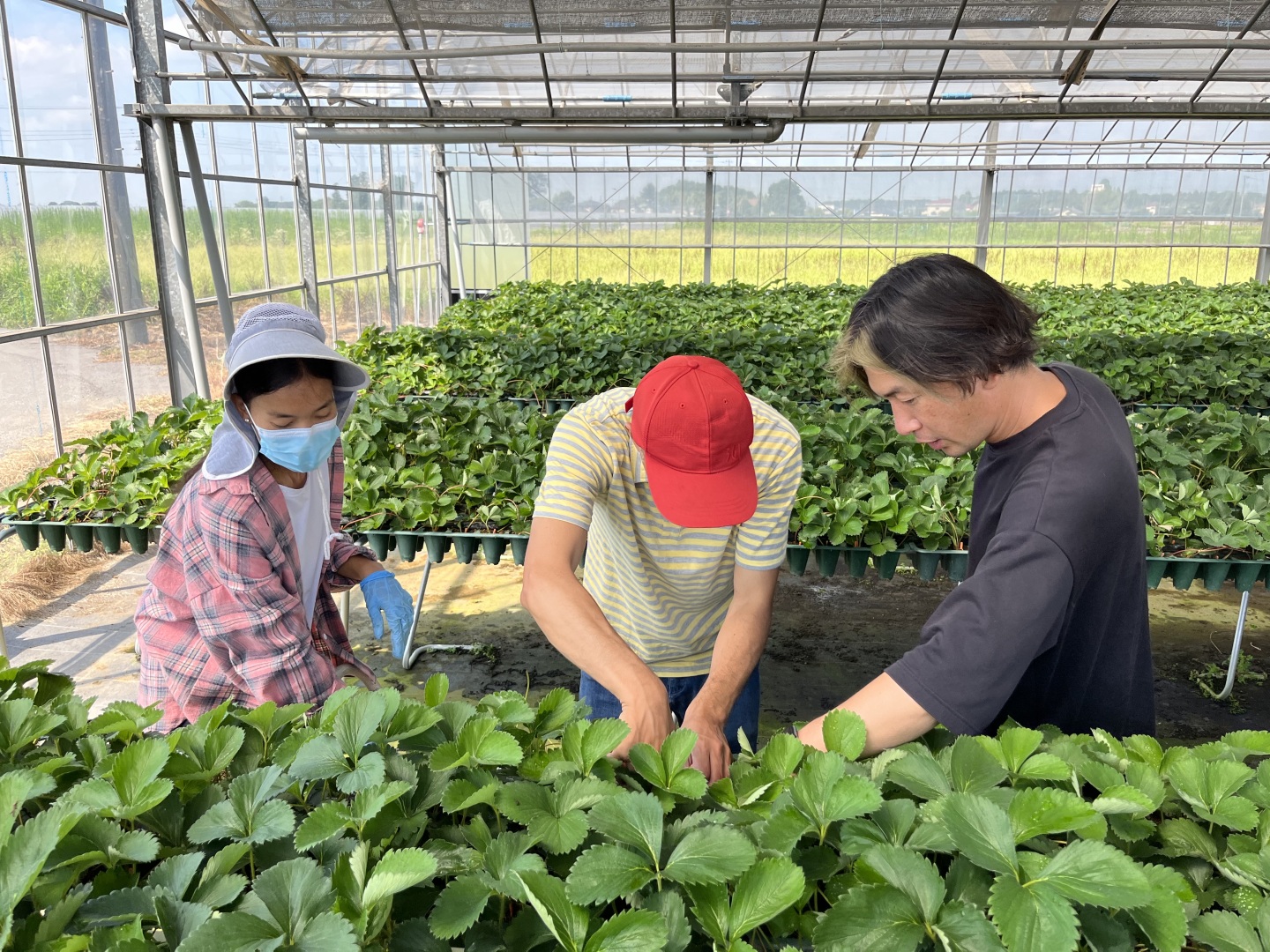 A MJBL staff stationed in Nepal, who temporarily returned to Japan, also learned how to raise the seedlings with Mr. Suzuki.
They are still struggling to learn Japanese. While they are always powerful and lovely, they are sometimes shy. Communicating in Japanese is their current challenge. MJBL will encourage them to learn the language through this training.