Sara's Reflection on the Past Year
Following the theme of checking in with MJBL Scholars and their impressions of the past year, we hear from Sara who discusses how she overcame the stresses of her personal life and thrived in her academics.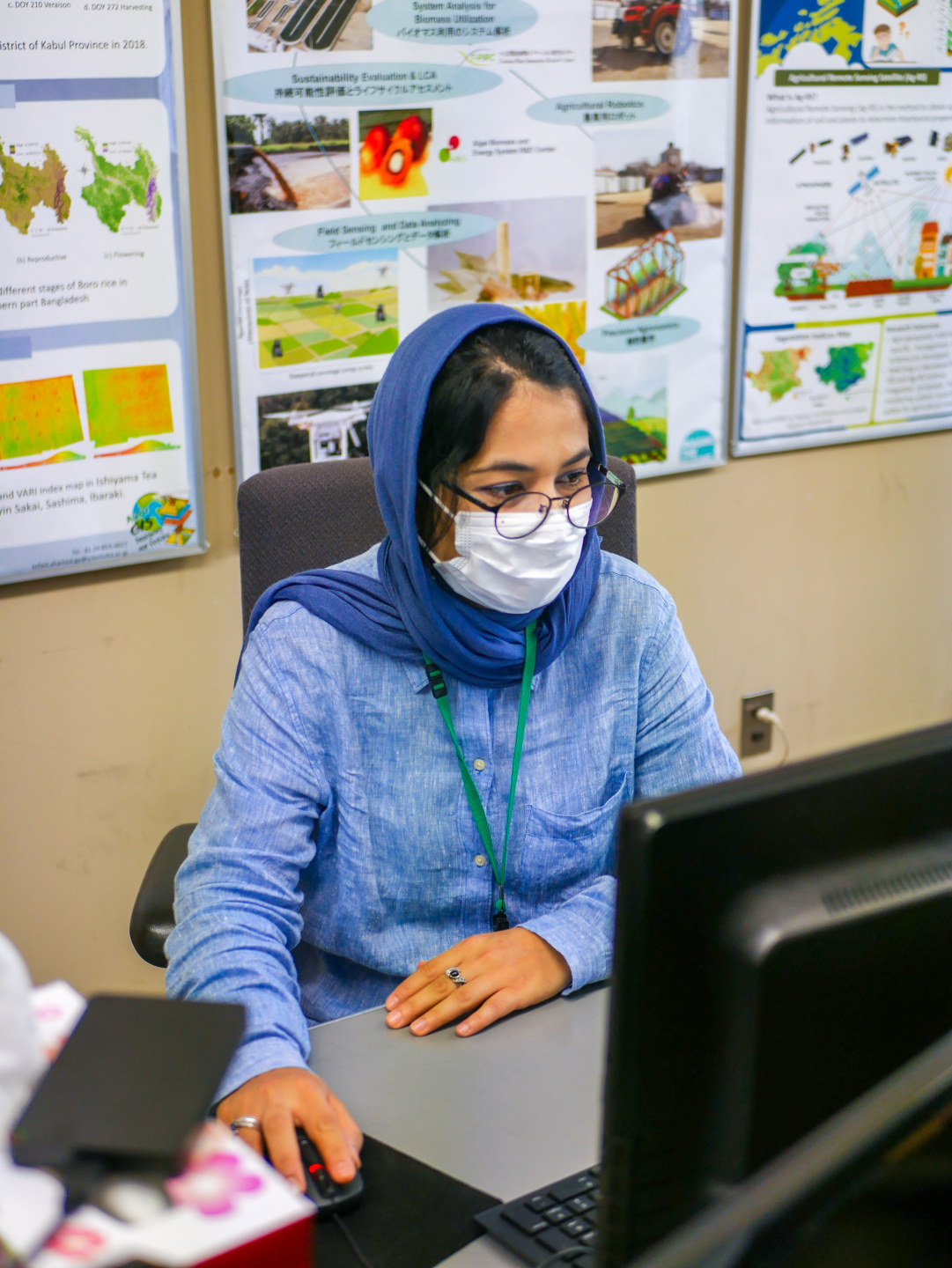 "Last year was full of joy and excitement for me, and I was thrilled to start a new academic year in Japan. Because I was selected as MJBL scholar. I thought my financial barriers and obstacles were taken care of, and I could focus solely on my research and studies. However, COVID-19 changed my life completely.
"At the beginning of the academic year, all schools and universities closed due to COVID-19. Everything changed. For example, all in-person classes changed into virtual and online formats, and even extracurricular meetings, gatherings, seminars, and conferences started to become virtual. In the beginning, I was worried about how to manage it because both my kids were at home with me and my husband back in Afghanistan job hunting. Sometimes it was difficult to take care of two kids, shopping, and house chores, but fortunately, I learned how to cope with the responsibilities eventually.
"Furthermore, the COVID-19 pandemic and pressure it brought existed the entire past year. Despite this, I was able to accomplish some goals. During my first year of PhD studies at the University of Tsukuba, I have learned and understood my research in an organized way. In the research environment here, I was able to thoroughly understand research design and development stages, data analysis procedure, and machine learning systems. In addition, as a researcher, I have also learned how to communicate scientifically through writing and presenting research findings and in the academic community. My great achievement was the publication of my academic work. It is worth mentioning that my first research article has been published in a high quality per reviewed journal!
"Due to the COVID-19 pandemic, I had to change my plans to collect data in Afghanistan directly. However, I was able to prepare a good team and, with the help of my colleagues at Kabul University, collect the on-the-ground reference yield information about farmers of Kabul Province, Afghanistan after the first wave was over. Additionally, I took some classes and was able to get credits over the past year. I also participated in the Tsukuba Global Science Week conference which was a great opportunity for me to hear from scientists from Philippines, Indonesia, Malaysia and Australia and the USA. Furthermore, I was also a part of Tsukuba University Global Commons; during the pandemic, my university provided the opportunity to have communication with students attending partner universities from countries such as Indonesia, Malaysia, Thailand, Canada, and the USA. We exchange our situation during the pandemic. Fortunately, now I have hope because the vaccine came out.
"I would like to thank the MJBL Foundation that believed in me. Thanks to my scholarship, I can achieve my goals. I appreciate their support during the last year."