Online Meeting with MJBL Scholars
Issa from Tokyo University of Agriculture Graduate School gave a presentation on small-scale tea farmers in Tanzania. He will study tourism business for his PhD.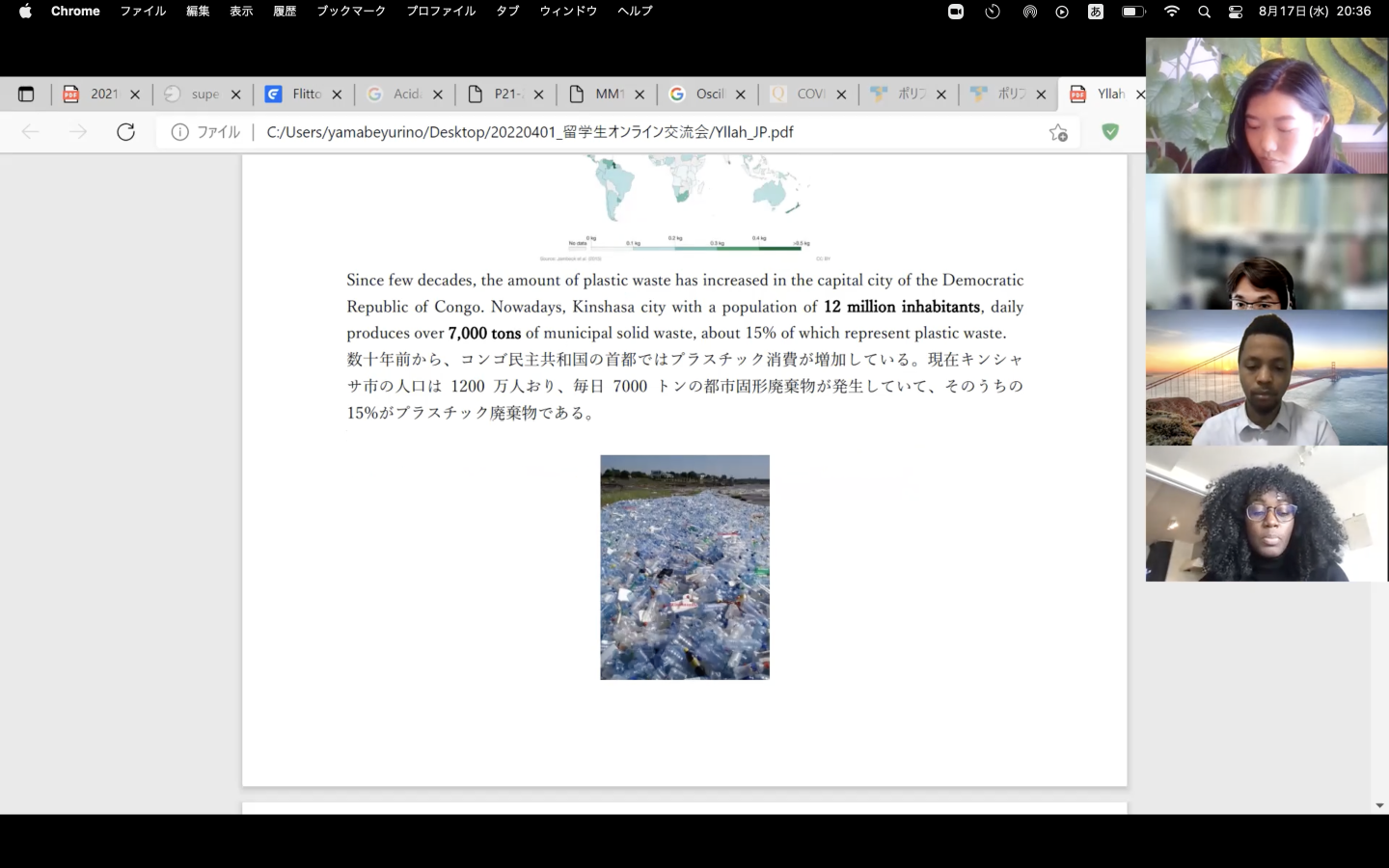 Sara from Tsukuba University gave a presentation on viticulture in Afghanistan and the effects of drought due to climate change.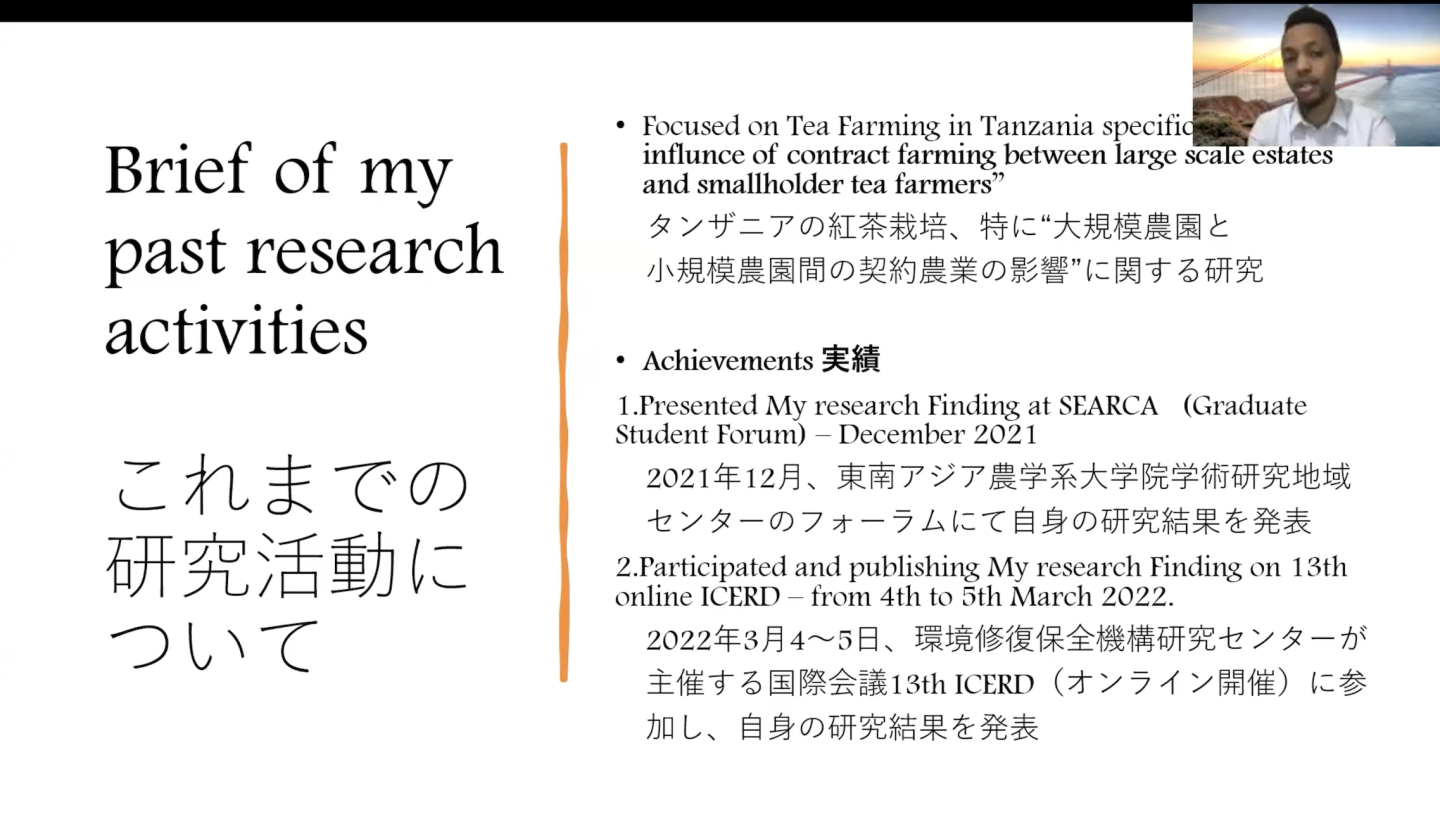 Jana from Tsukuba University gave a presentation on rapeseed cultivation, non-cereal crops and the food crisis in Bangladesh.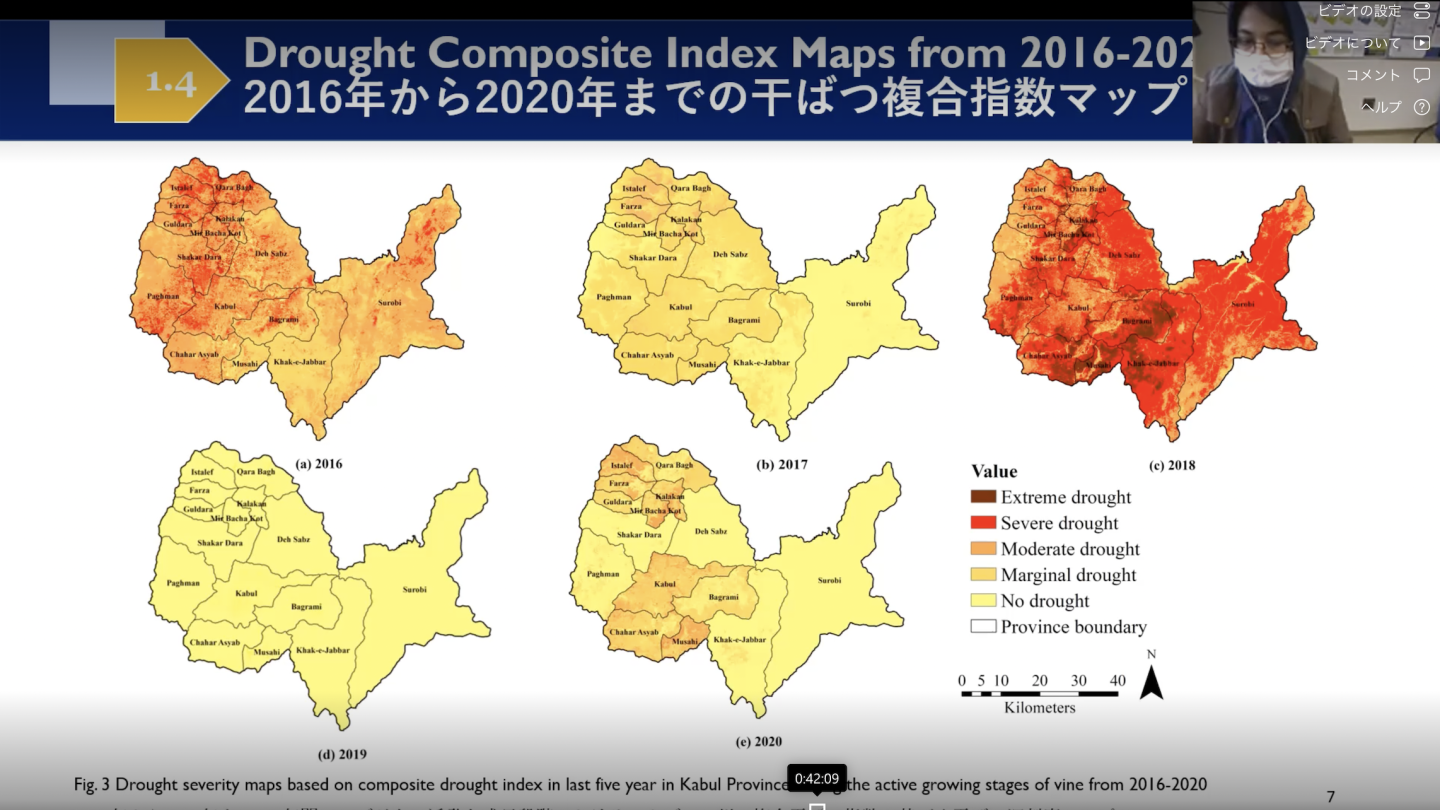 Finally, we shared our opinions and asked questions about each other's research.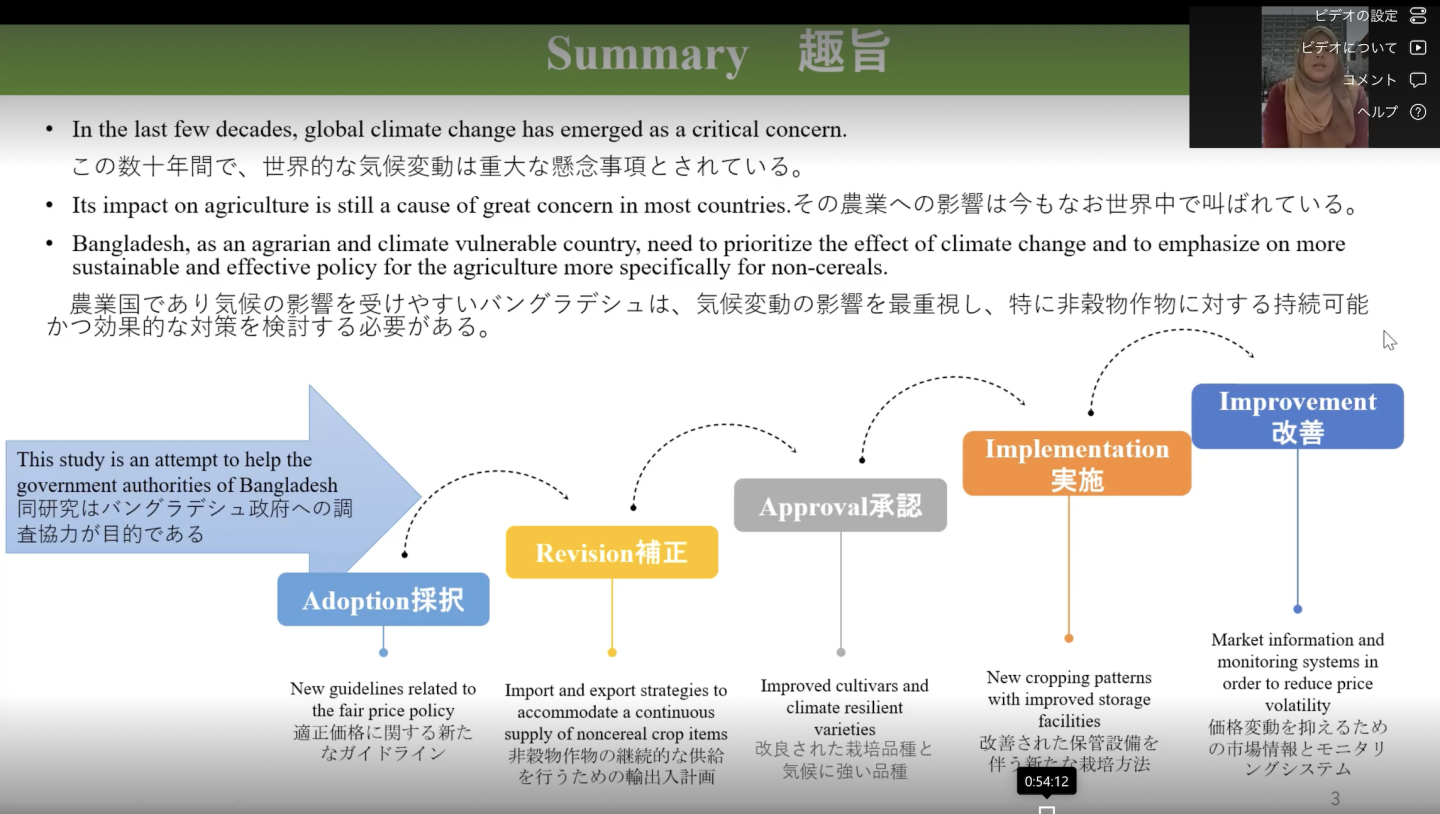 Pro. Shimojima from Faculty of Regional Environmental Science, Tokyo University of Agriculture, chairman of the MJBL selection committee, also asked various questions to the students, making it a high-level opinion exchange meeting.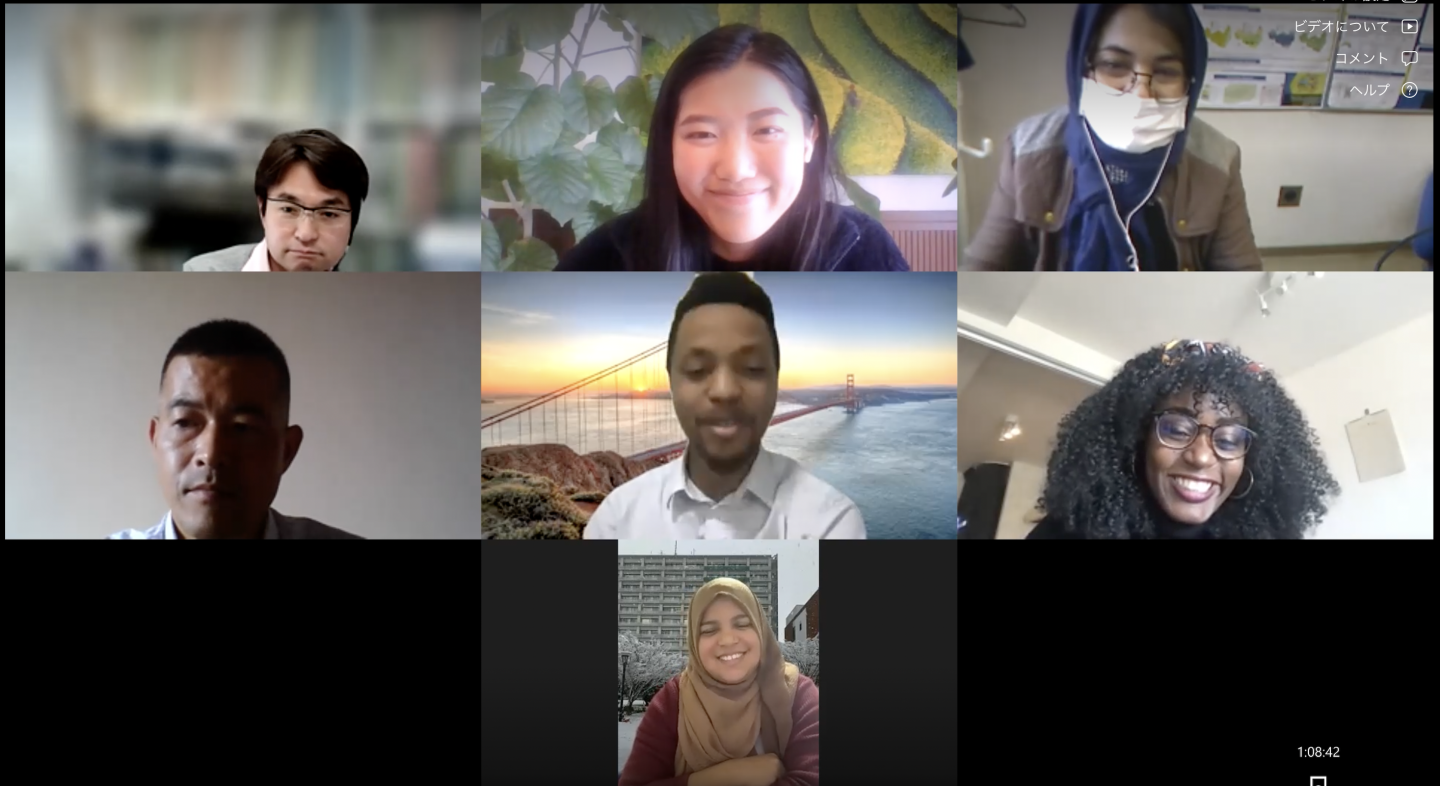 Issa will graduate from MJBL scholar because he will be graduating from the master's course, but we will keep in touch with him as a member of the MJBL community.