Ram Waits to Take on an Apprenticeship in Japan
The recent Indian mutant strain of COVID-19, which is said to be highly infectious, has become prevalent in Nepal, and the number of newly infected people per day, as of May 10, 2021, exceeds 8,000. It is expected that the actual number of infected people will be higher than those reported due to lower rates of PCR testing, even on those with serious symptoms such as fever. It is also not uncommon for cases passed between family members to go untested once one household case has been detected. The Nepalese government has implemented lockdowns in major cities, including Kathmandu, leaving the hustle and bustle of the city a distant memory. How do MJBL Apprentices waiting to come to Japan feel in this situation? We talked to Ram to hear his thoughts.
MJBL: Among the four apprentices chosen to come to Japan so far, you were the one to pick up the language the most easily. Why are you so interested in Japan?
When I was a child, there was a Japanese man named Kondo who built a school in my hometown of Kakani. When he said konnichiwa to me, I thought the language was easy on the ears. I also admire the way Japanese people show respect for one another.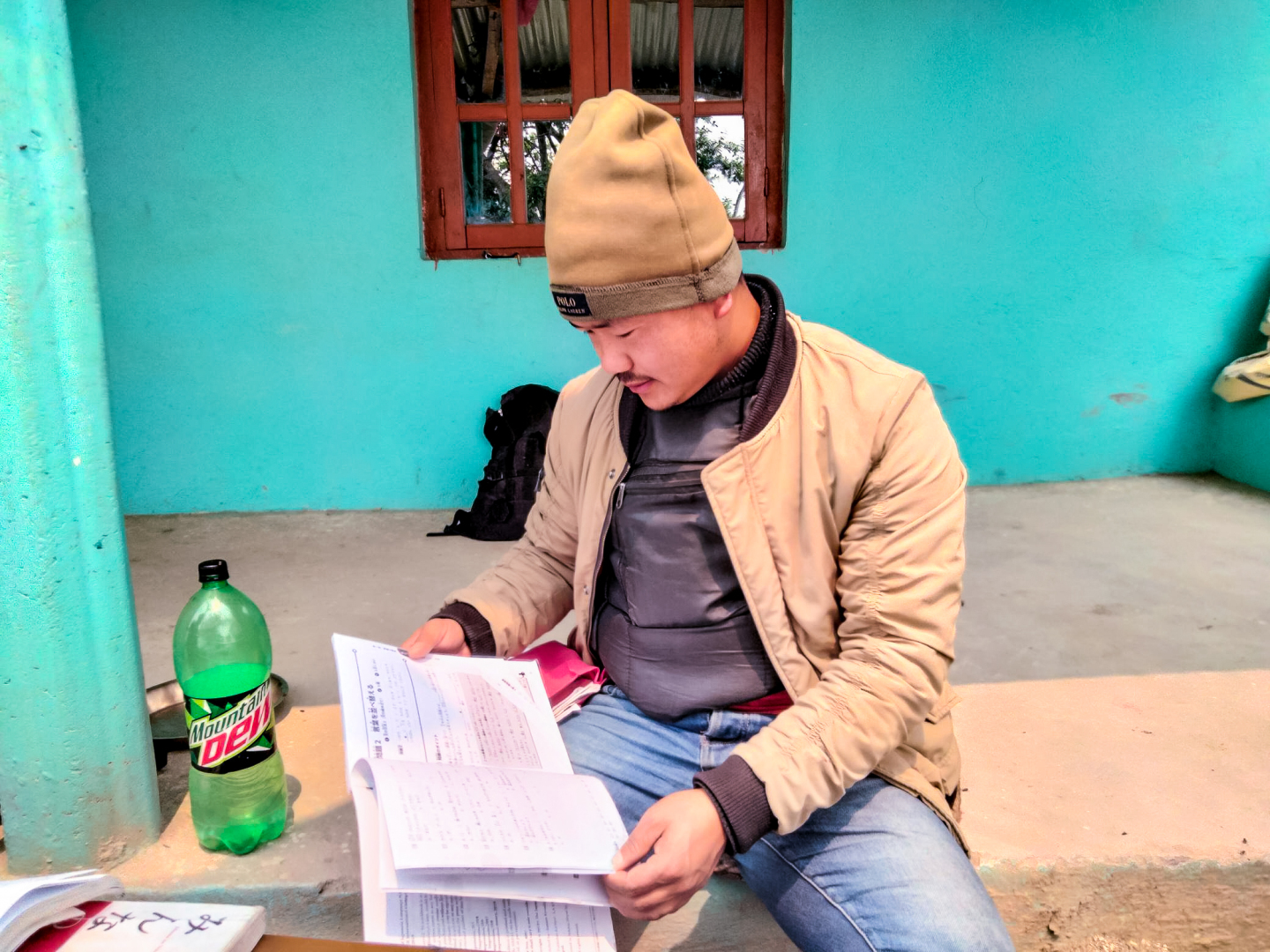 MJBL: Although your departure to Japan has been delayed because of the pandemic, we would like to know how you're feeling about the current situation.
Although I thought I would be able to go to Japan in April 2020, an entire year has passed without being able to start my adventure as an MJBL apprentice. I often check Japanese news on my phone and saw that it is unlikely that new visas will be issued to foreign residents until after the Tokyo Olympics. I am a little worried about when I will be able to go to Japan, but I have already waited this long and do not want to cancel my plans.
Furthermore, Kakani is a small village where all the other villagers know of our situation, and it is somewhat uncomfortable to be teased by others who say, "Hey, Japanese guy! Where're you going to in Japan, again? How much are you going to earn?"
MJBL: What kind of effects has the lockdown had on farmers in Kakani?
When the first lockdown was issued in March of last year, it was the middle strawberry harvest season, but it became impossible to collect the strawberries, and they rotted in our fields. Also, I think that when the lockdown was implemented, a lot of the farmer's effort into their fields went down the drain, so many people in Kakani did not put much effort into composting or actively plant crops such as strawberries and peas for future harvest. In the end, this backfired for some as there were no lockdowns during this year's harvest and this caused lowered incomes.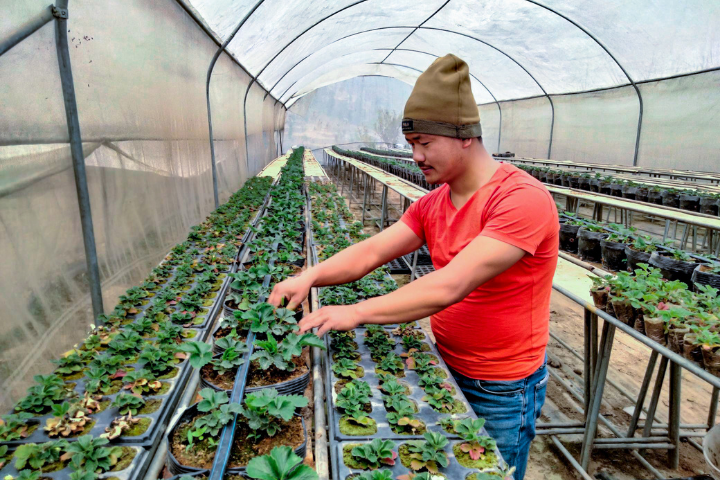 MJBL: What do you want to learn during your apprenticeship?
In the steep hills of Kakani, Nepal, all our farm work is done by hand. We hardly ever even use machinery to till the land. I think that a lot of Japanese farms use a variety of technologies I have never see, so I would like to learn something that I can use here.
MJBL: Your wife just had your daughter and will have to raise her awhile you are gone. Doesn't that make you feel a bit sad?
It will be difficult for me personally, but because I must work, I cannot say that I feel sad about it. My wife also invested in my Japanese lessons, so she is also worried about whether I will be able to go to Japan in the end. I am still looking forward to being able to go, so I hope the COVID pandemic situation improves soon.