Farming Mentors Series: Suzuki Strawberry Farm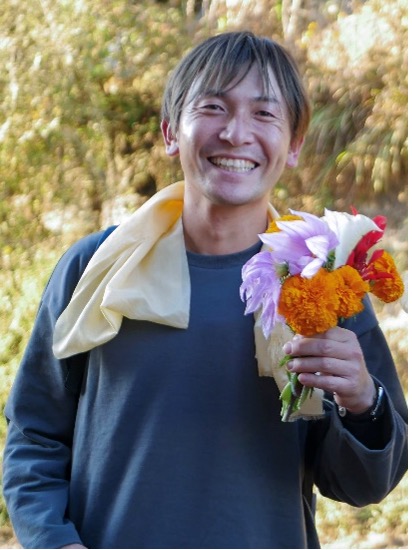 Until now, we've introduced Lam, Dinesh, and Shahansila who are all waiting for the opportunity to enter Japan as MJBL Scholars, but where in Japan will they complete their strawberry farming training? Who are the farmers that will be teaching them the skills they will take back home? In the next MJBL Stories, we'd like to take the opportunity to introduce these farmers!
In order to make sure that young farmers from Kakani, Nepal are able to learn and utilize tochiotome, a Japanese strawberry variety, cultivation techniques, the MJBL administrative office staff visited a number of farmers in Kanto, Japan, seeking out suitable locations for MJBL Apprentices to complete their training.
Suzuki Strawberry Farm Inc. (Website)
CEO Keisuke Suzuki (Utsunomiya, Tochigi)
Even from the first meeting in Tochigi, Ibaraki, Mr. Suzuki sympathized with MJBL's mission and vision and lamented that the office had yet to find any eligible locations in Chiba Prefecture that would accept apprentices.
After agreeing to take on some trainees in August 2019, Mr. Suzuki joined members of the MBJL Foundation the following November on a trip to Nepal.
During that time, he met a number of young Nepalese farmers, including the two MJBL Apprentices who would receive training from him, as he inspected their family farms and eagerly offered advice on how to tend and harvest their fruit.
Furthermore, when the farmers of the village gathered to hear a lecture from local (and international) experts in farming and soil care, Mr. Suzuki took on the storm of questions from hopeful strawberry growers based in Kakani Village wanting to improve the quality and yield of their crops.
MJBL Apprentices, who were scheduled to arrive in Japan in April 2020, have been experiencing delays in their visa issuance due to the spread of the COVID-19 virus and are still waiting patiently in Nepal. However, this did not stop Mr. Suzuki and his future apprentices from maintaining hope and interaction with one another as he offered them a tour of his farm via video chat. Although they were nervous about their Japanese abilities, Shahansila and Shubhalaxmi impressed everyone with their improvement; the two young women enthusiastically asked questions in their non-native language while Mr. Suzuki answered any and all questions politely and with a smile.
After a visit to the Suzuki Strawberry Farm, MJBL created an "MJBL Strawberry Farming Series". These videos are a compilation of explanations about strawberry cultivation from seedling care to meticulous packing so that MJBL Apprentices can learn Japanese strawberry cultivation and study Japanese as much as possible while they wait to depart Nepal. After they watch, the Foundation encourages them to share their impressions of the content and ask any questions they may have.
The MJBL Foundation is deeply appreciative of all the farming mentors who have been patiently waiting for the MJBL Apprentices to enter Japan during a situation in which people all over the world are unable to move as freely as they wish.
We will continue to introduce Farming Mentors through the MJBL Stories. We hope that you'll enjoy the next installment!