The Weather in Kathmandu is Like Heaven
My name is Katte, an expat in Nepal.
Winter has come and our trainees started to pick up strawberries.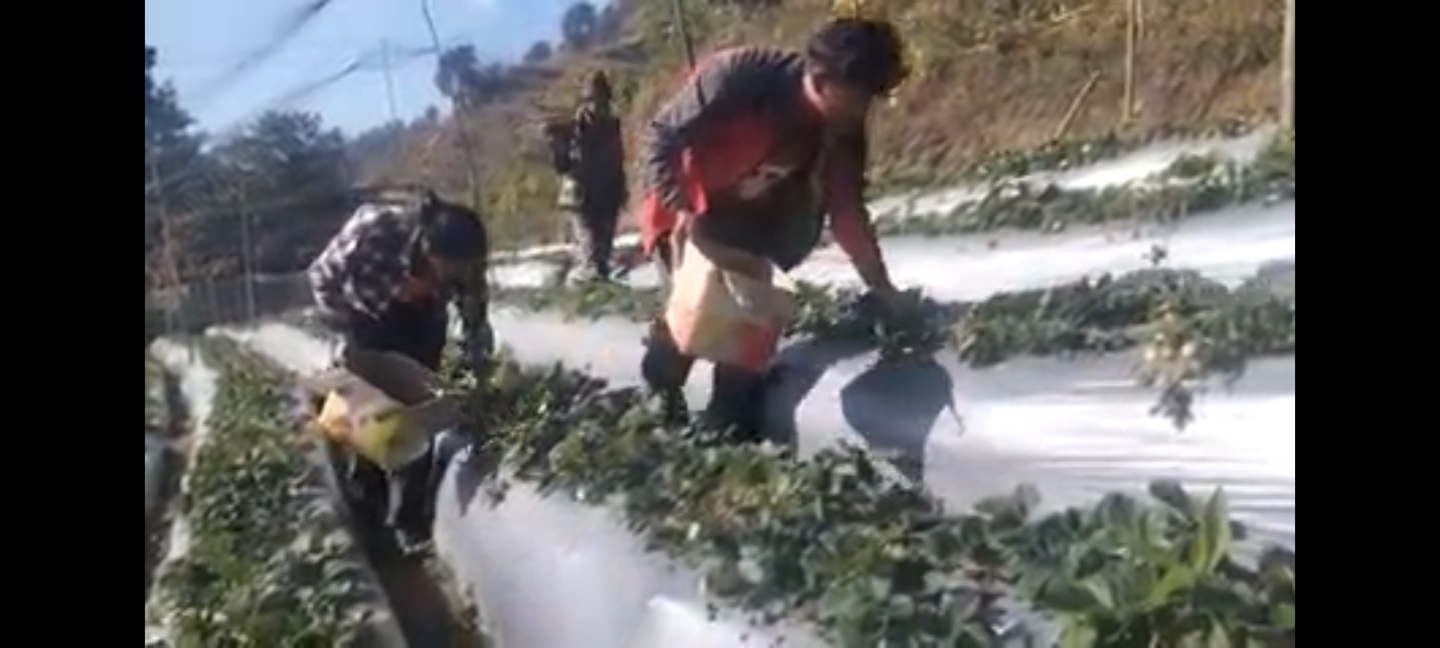 Let me introduce you a little bit about Kathmandu, the capital of Nepal.
【It's not that hot in Kathmandu】
 In July, I told some Japanese members that July was the hottest months of the year. They didn't believe me because, to them, it was not that hot in Kathmandu. Some told me that they could sleep pretty well because it was comfortable at night. It's hot when exposed to direct sunlight though but it's pretty comfortable overall since the temperature is around 30 degrees.
【It's not that cold, either】
The temperature goes down between December and January but it rarely rains or snows. The weather is great most of the time. Lots of people sunbathe since it's pretty warm when exposed to direct sunlight. One member from Aomori prefecture once said that it's not that cold in Kathmandu. It's also understandable that my American friend told me that the weather in Kathmandu was like heaven.
【Just noticed how beautiful Kathmandu is during quarantine】
 Some of you who have seen crazy traffic jam and the bustle of Kathmandu might think that Nepal is dusty and dirty. I used to think that way, too. But after the quarantine in 2020, my image of the city changed dramatically.
The air is crisp and clear and trees and flowers which used to be covered with dust are now in full bloom beautifully. I feel like I am at a resort hotel or something. I never thought it would be cleaned like this without traffic jam. Air pollution in Kathmandu was obviously caused by cars.