Training Program Started in Kumamoto
After One-month orientation training in Japan finished, and Indian trainees started working for Takamoto Nosan in Tamana City, Kumamoto Prefecture. We went to visit them working hard.
Takamoto Nosan has another cherry tomato field in Aso city, and three Indian trainees were there to learn how to grow them.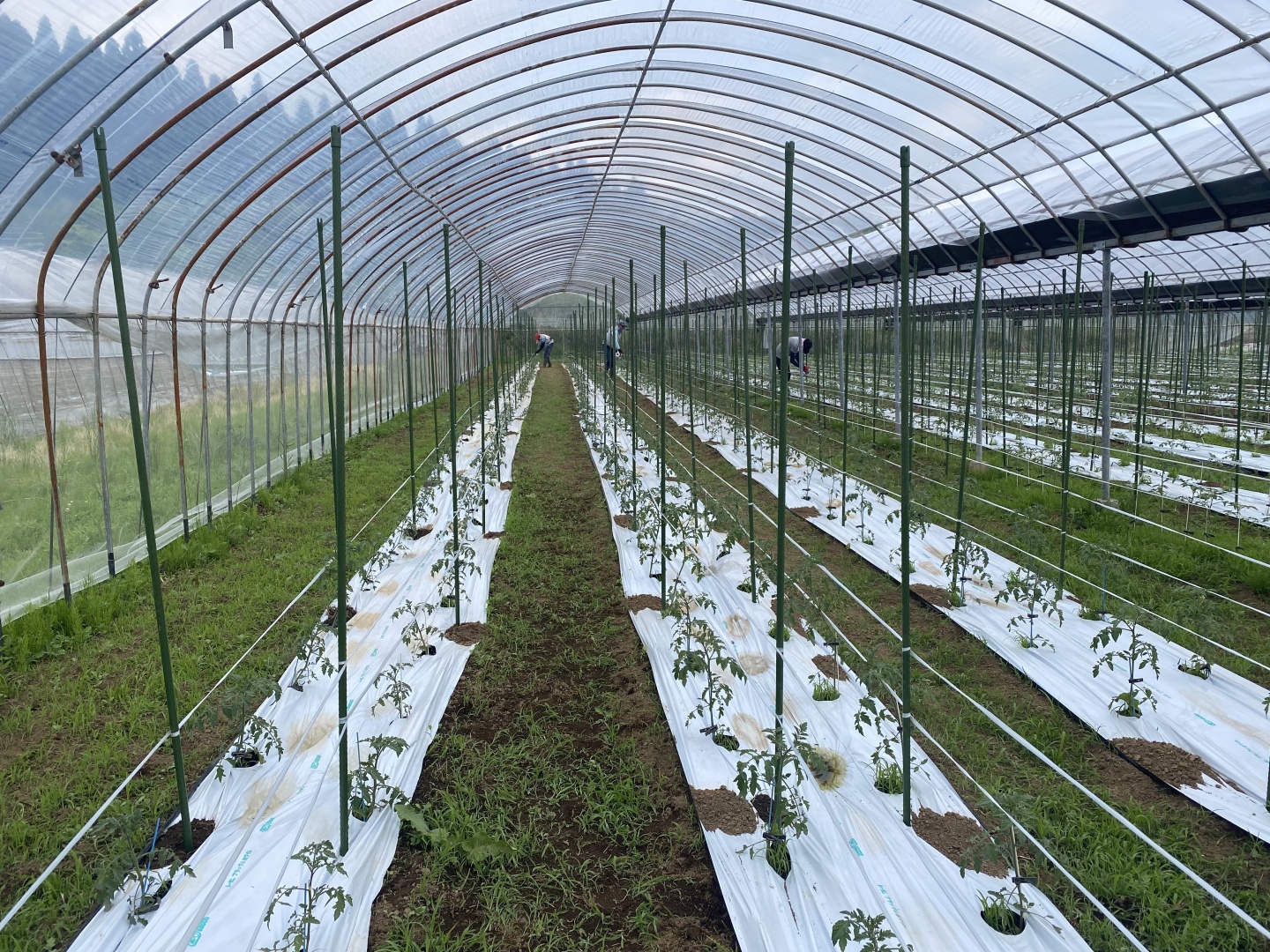 Everyone is wearing MJBL T-shirts.
Mr. Takamoto, the president of the Takamoto Nosan (upper right photo), has a unique presence and is always bright and straightforward, attracting the trainees.
Mr. Sakagami, Vice President of the Takamoto Nosan Co., Ltd. (bottom right in the photo), teaches them how to grow cherry tomatoes.
Both of them try to experience Indian food culture and life together to get to know them well.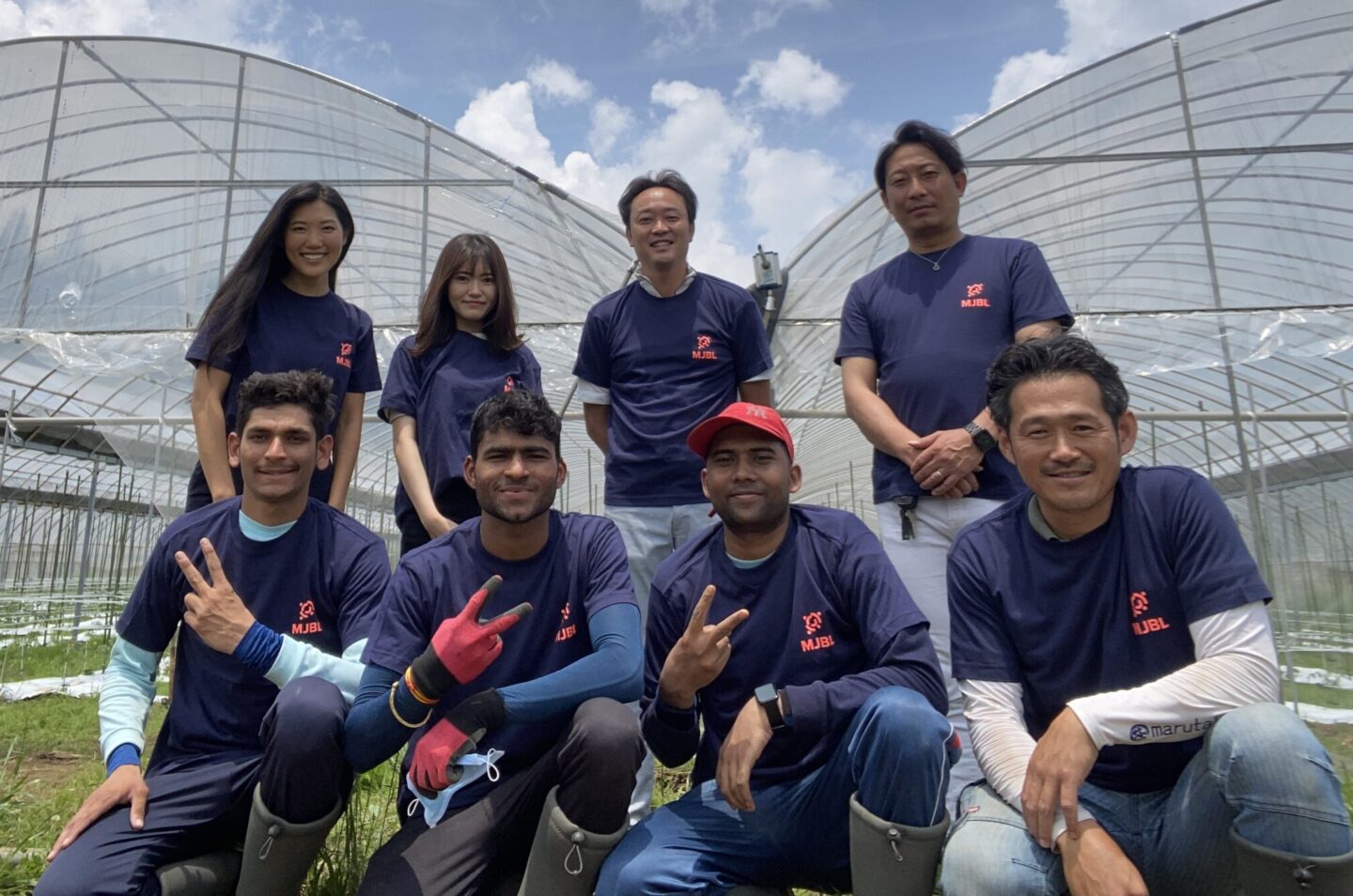 The supervising organization, Sakura Japan, visited Kumamoto with us this time. They will visit the trainees monthly to take care of them.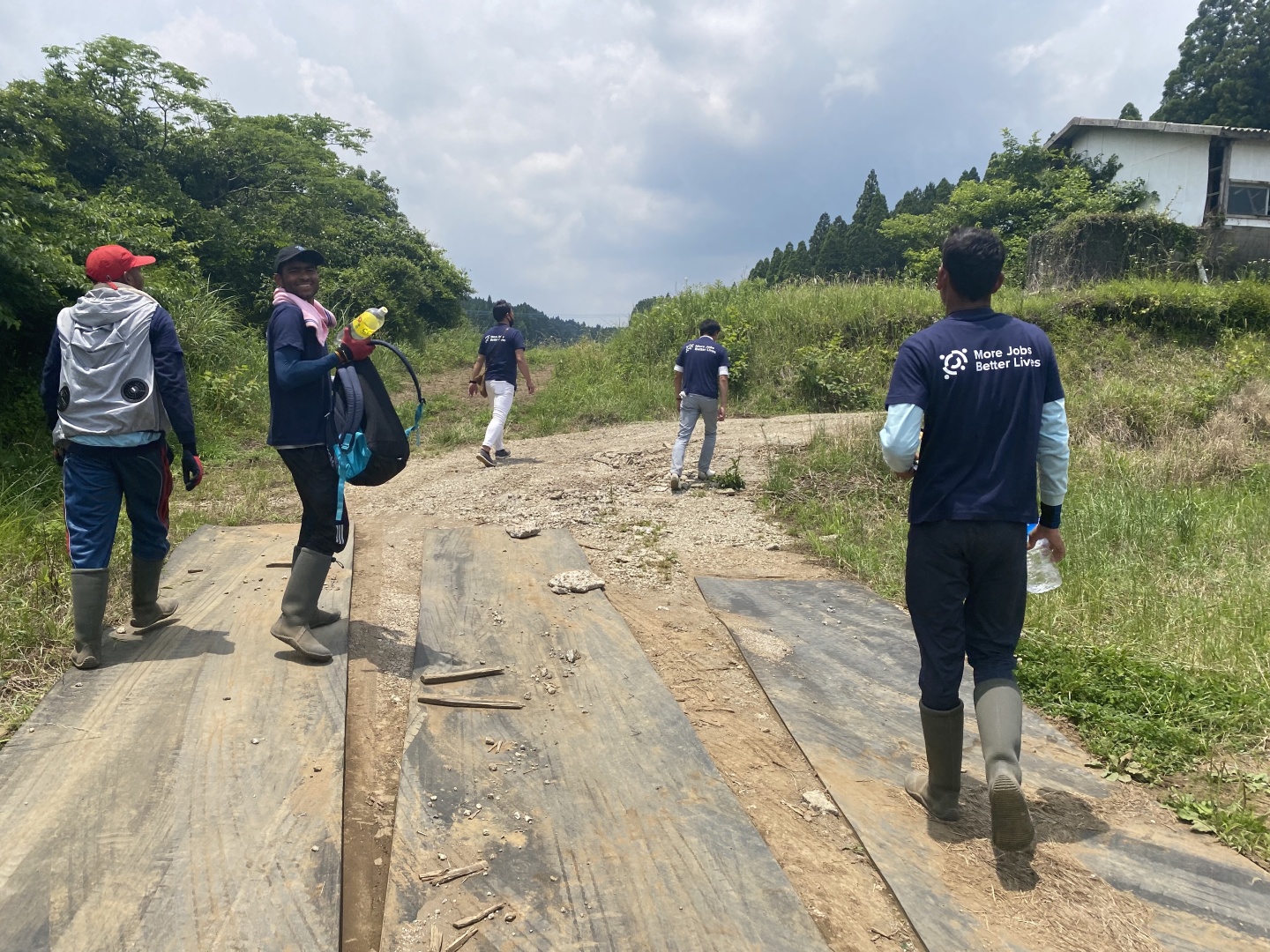 This photo shows that they finished morning duty and took rest with Mr. Takamoto.
Please look forward to the next article, "Visit the Governor of Kumamoto Prefecture"!