Visit to Kumamoto (Katte)
Indian trainees supported by MJBL are working at a mini tomato farm in Aso City, Kumamoto Prefecture.
I visited them with Mr. Iwahori of JICA Kumamoto in the middle of summer in August.
Mr. Yogendra and Ms. Popat welcomed us with refreshing smiles that blows the heat away.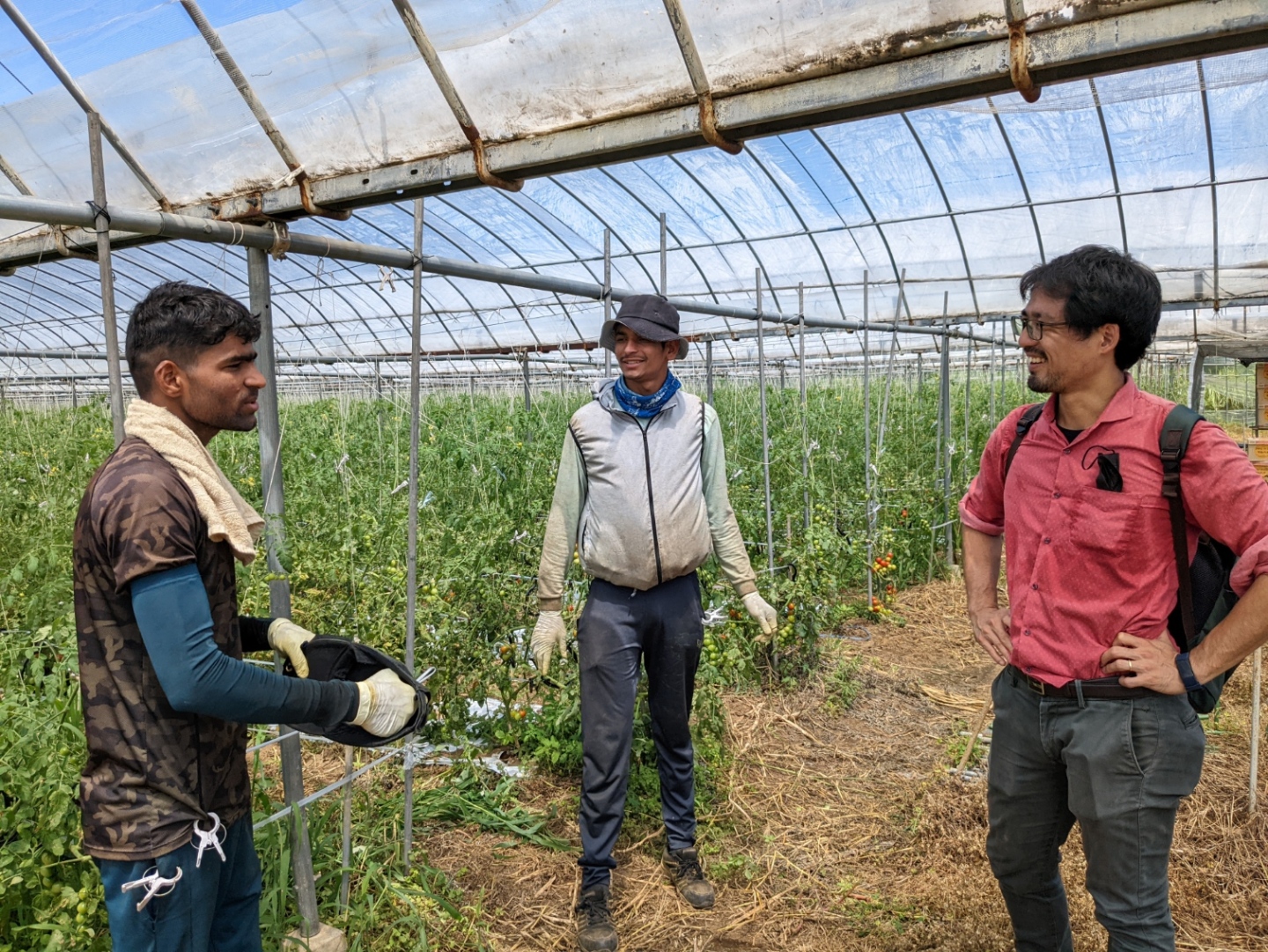 It was hotter inside the green house, but perhaps it was even hotter in India, they worked hard with a calm face. The two are young men with wonderful smiles and strong bodies.
On this day, they were working on training tomatoes and they called it "Yuuin" which is difficult and technical word in Japanese. The whole conversation told us that the instructions of the host farmers, Mr. Takamoto and Mr. Sakagami, were well followed.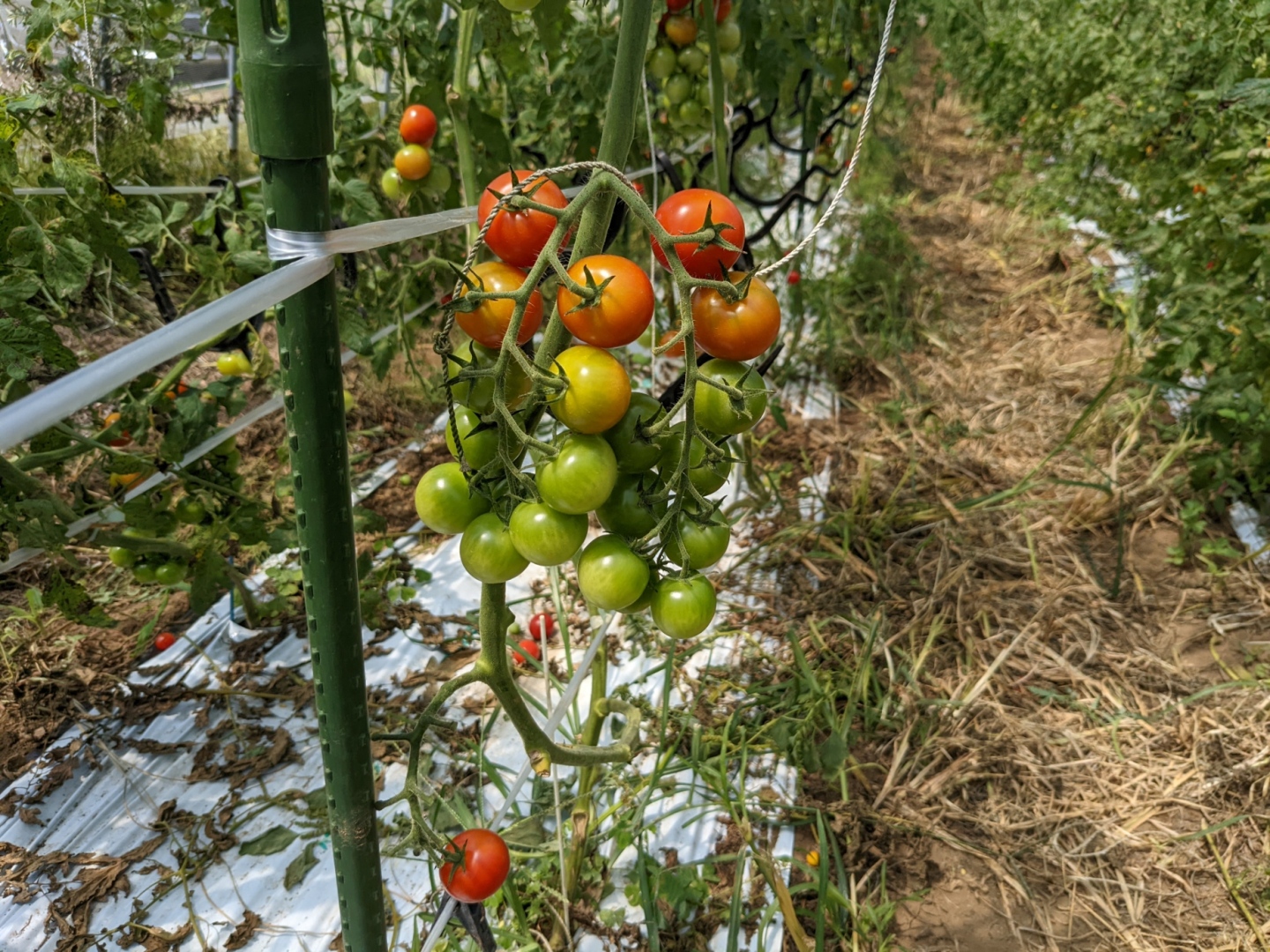 We asked them if there were any technologies that could be utilized after returning to India, and they cheerfully replied, "Yes! I think the tools we are using here for training tomatoes can be very useful in India as well."
We will continue to support and communicate with them. Please stay tuned!